Drive more opportunities into your sales pipeline through expert prospecting via these channels:

Voice / cold calling

Email marketing

Social media marketing

Web marketing

Mobile Marketing
Why Use Multi-Channel Solutions
Reach prospects through all channels
Studies shows cold calling combined with email and social media drives excellent results
You are 70 percent more likely to get an appointment with someone on an "unexpected sales call" if you are in a common LinkedIn group than if you aren't. (Vorsight)
72.6% of salespeople using social selling as part of their sales process outperformed their sales peers and exceeded quota 23% more often. (Aberdeen Group)
The top five B2B lead generation methods that are found to work best are: inside sales, executive events, telemarketing, tradeshows/conference and email or e-Newsletters. (Source: MarketingProfs)
The biggest challenge for B2B marketer is "generating high-quality leads (61%)." (Source: B2B mTechnology Marketing Community).
73% of all B2B leads are not sales-ready. (Source: marketingSherpa).
Companies that excel at lead nurturing generate 60% more sales-ready leads at 33% lower cost. (Source: Salesforce)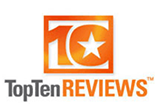 I have been using Callbox for several months now and I am extremely happy with the results. I always have qualified leads and appointments, making my job in sales easy. I also love the system itself, as it helps to keep you organized. The team at Callbox is also amazing. They are always available and make using Callbox simple, easy and profitable!
Ryan Rodkey
Techradium, Inc.

Great experience with them. Of course, I only know my team, but the account management has been excellent, and they have exceeded my expectations in terms of # of appointments. Very open to my input on script, changing callers, etc. One of the best service-provider experiences I've ever had. This is my 4th attempt at using an appointment setting service, and this is the only one that has succeeded.
Jon Thompson
Blue Margin, Inc.


You have gotten us a few great calls since the new campaign started. I 'll let you know when and if we close them. Over a $500,000 worth of proposals to date. Keep up the good work, we appreciate the effort.
Mario Freeza
Pinnacle Consulting Group