B2B Appointment Setting Services
Need more appointments for your sales? Save time, money and resources by outsourcing to experts equipped with tools and data-driven knowledge specialized in your industry.
Marketing Automation with a Human Touch: 2X your Leads with Humanized Connections at Scale
May 26, 2022 @ 2-4 PM SGT
JustCo, 120 Robinson Rd, #15-01, Singapore
Appointment Setting is best when you want a more personalized approach in engaging your target prospects.
Callbox can assist you to close more deals by putting you closer in front of your target prospects and match your need through effective b2b lead generation and telemarketing service.
Supply you with qualified sales opportunities
Connect and engage your target prospects
Ensure increase of conversion and close rates
Our commitment is to help our clients achieve their business goals. We have been helping several industries such as Information Technology, Software, Healthcare, Advertising, Management Consulting, Manufacturing and other business services increase their sales for over 15 years.
Exceed your sales targets.
Callbox is proud to help the world's most successful brands achieve their sales and marketing goals
Charted Energy has enjoyed a productive relationship with Callbox.They have done a great job of helping us target prospects within the markets we serve as well as qualify leads and set up appointments with decision-makers. Callbox has generally exceeded the number of leads per week we expected and provides a good value by enabling our inside sales team.
— Ted Calvin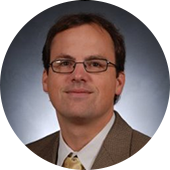 I have found Callbox to be a relatively inexpensive way to generate leads. I have only been using them for a few months but so far I am getting reach into markets that I would not have the time to develop ourselves. Great for opening up a new vertical.
— Joel Golub
Callbox Account-based Marketing Process
Identify
compile a list of companies that match your target customer profile
Expand
profile key prospects and stakeholders within target companies
Engage
connect with prospects across all channels using relevant communication media
Convert
set and confirm appointments with the right people
No complicated set-up or clunky interface
Reach and engage your prospects with ease and efficiency
Callbox Pipeline is a multi-touch, multi-channel CRM and marketing automation platform that integrates call center power with lead management, campaign monitoring and lead nurturing.
Sign up for any of our services and instantly enjoy these benefits of Callbox Pipeline and more:
DataMiner
Build lists of up-to-date business contacts from Callbox's global database
Sales Campaigns
Run targeted call and email campaigns
Lead Scoring
Score leads based on how they fit in with your business and the interest they show in your offering
Live Touchpoints
View calls by your Callbox team, email opens and replies, and website visits as they happen
Mobile Streams
Access updates on recent calls, appointments, tasks and notifications across mobile browsers
Auto Triggers and Actions
Nurture your leads by defining the next move for any given status of your sales prospect
Real-time Notifications
Send and receive timely alerts so you can respond promptly to actions taken by your prospects
Campaign Reports
Track and measure your lead generation campaign's performance
CASE STUDY
Managed IT Firm, a Long-Term Callbox Client, Closes $150K in One Campaign
Vendors selling complex products need technically savvy marketers to engage potential customers. Callbox shared its industry expertise with this managed IT provider, and helped the Client close $150,000 in sales. READ FULL STORY
90 qualified appointments
Top Ranking B2B Lead Generation Services
★★★★★
Ranked as One of the Best Sales Lead Generation Services
Comparakeet
★★★★★
Among The Best B2B Lead Generation Services
Business.com
Get more qualified leads. Book a free consultation.