Telemarketing still pretty much remains a numbers game.
To deliver results, calls need to be made at scale.
Not convinced?
Let's do the math…
Let's say your funnel looks like this:
15% of contacts you reach are decision makers
25% of decision makers contacted become qualified leads
50% of qualified leads become sales-ready
If you want your reps to meet 20 opportunities,
you need to call up over 1,000 prospects.
Keep in mind that's all based on some pretty decent conversion rates.
If those percentages go down,
you have to call more contacts to hit your targets.
That's why you need volume to get results.
To manage and improve sales call volume,
keep a close eye on these 4 crucial metrics…
Humanize your marketing automation and lead nurturing process. Learn more on Lead Nurturing: The Callbox Way.
#1 Calls Per Hour
This shows you the average rate an agent/rep places calls.

High calls-per-hour numbers are generally a good sign.

But when this metric is too high, it indicates low-quality conversations.

So, don't look at this metric by itself.
#2 Average Call Length (Average Talk Time)
This indicates how much time an agent/rep usually spends on each call.

You want to keep average talk times below some threshold.

But very low call lengths can also mean low-quality conversations.

To understand this metric, also look at script complexity and amount of admin work required.
Related: 5 Data-backed Tips for Better Phone-based Sales Presentations
#3 Occupancy Rate
This is the ratio of time spent on calls versus time spent between calls.

It tells you how efficiently agents/reps use their time.

Occupancy rates greater than 1 indicate agents are spending more time calling than not calling.

If it's below 1, it means something is keeping an agent preoccupied between calls.
#4 Calls Per Record
This shows how many times an agent/rep dials a record, on average.

It tells you how persistently agents pursue each contact.

Keep in mind that it takes up to 18 touches to reach a lead.

So, always be sure this metric is flashing on your dashboard.
Related: 5 Winning Sales Cadence Examples (and Lessons to Draw from Them)
To start managing your sales call volume, keep track of:
Calls per hour

Average talk time

Occupancy rate

Calls per record
Reach the right prospect at right time. Learn more about SMART Calling!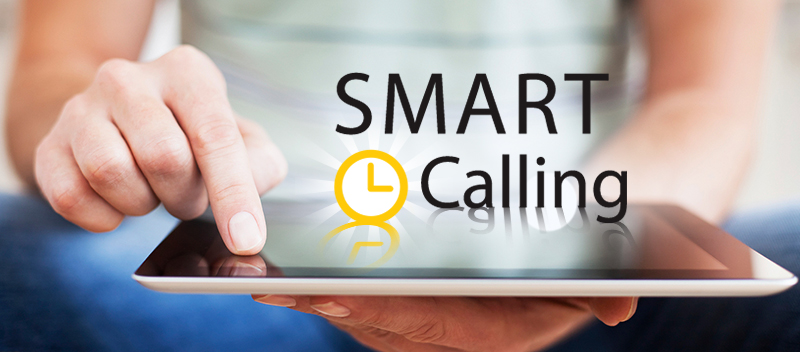 Nurture your leads today and improve your sales numbers! Dial +1 888.810.7464