For many executives in the IT industry, it often pays to know the latest in marketing technology to stay ahead in the game.
One reason is that companies generally afforded a wide range of strategies and channels to use in order to improve their lead generation and appointment setting efforts. Now, the only way that they can generate quality IT appointments is simply to focus on nurturing their leads and direct their efforts towards decision-makers with high purchasing potential.
This, unfortunately, entails one critical caveat to overcome. Lead generation, as well as appointment setting, are complex marketing activities warranting a lot of attention.
Still, IT executives can rest easy once they implement the right tools to get their marketing campaigns up and running – and without much hassle.
One thing is for sure, marketing automation can help IT companies improve sales by ensuring high-quality appointments. In this day and age where innovation makes the difference between success and failure, it is essential for IT managers to automate their telemarketing and digital campaigns. There are of course apt reasons for this:
#1. Better relationships.
Marketing is more about reaching out to your audience. Automation helps you in this aspect by providing you with metrics that accurately gauge a prospect's inclination to buy a product. This means you can focus your time and efforts more on those decision-makers that will eventually go through a sales appointment with ease. You may use some of these methods we have tested one is using CHAMP or using social signals to spot sales-ready leads.
#2. Productive lead generation.
Appointment setting and lead generation go hand in hand. If anything, lead generation helps appointment setting by making sure the pipeline is fed only with the best leads. Know which leads convert easily. This is possible through effective lead scoring which can filter out prospects who are more than willing to talk to a sales representative.
Related: Top Reasons Why IT Companies Invest in Outsourced Marketing [INFOGRAPHIC]
Effective lead tracking and monitoring.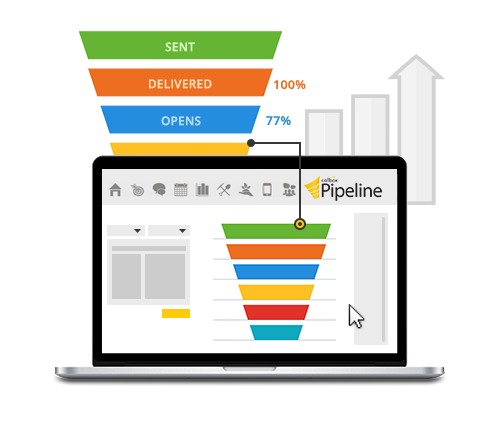 You can rest easy knowing your leads are in good hands. With marketing automation, prospects are tracked throughout the sales pipeline and every concern is considered. On top of that, effective lead tracking can give you an added edge in securing quality appointments and better profit.
---
Monitor campaigns and nurture your leads. Learn about Callbox Pipeline in this short video!
---
#3. Less resources involved.
That marketing can eat up a bulk of an enterprise's budget is already a given. Nevertheless, it is important for IT sellers to allocate their resources effectively, guaranteeing that every cent translates to an increase in revenue. Luckily, with marketing automation, IT sellers are spared from the hassle of aligning their budgets. Once it sets up, marketing automation costs less to maintain, giving you an added bonus.
Related: How Marketing Automation Helps You Outgrow Your Competitors
#4. Increased revenues.
With quality IT appointments, you can expect revenues to jump significantly. Because you don't have to spend a lot of time and, more importantly, money to spike your revenue numbers. All you need is to implement an effective system that can do all the complex work for you.
Read this case study, Turning Targets to Sales-Ready Leads with a 50% Shorter Lead Nurturing Cycle, and realize the potential of lead nurturing and marketing automation.