With rising popularity of SaaS and other kinds of resource environments such are data storing clouds, the business world comes to an important steppingstone, when capabilities of these concepts need to be measured and when companies need to determine whether these smart solutions will be more beneficiary for them than standard software installations and other on-premise solutions.
When it comes to big corporate entities, on-premise installations are still the only way to use software. Of course we should have in mind that these companies have big and competent IT departments and enough money to buy all legal software they need. Small and medium businesses don't have such a big talent pool and monetary capacity which is why they often switch to SaaS. In this article we will inspect whether SaaS is the right choice for startups.
Is It Cheaper?
This is one of the prime concerns for every entrepreneur who wants to switch all of his/her company software to "Software as a service" model. SaaS is definitely less expensive than on-premise software, especially when we are talking about small businesses with limited software needs. On-premise software requires:
Internal infrastructure costs;
Licensing costs;
Support costs;
All these are usually included in most SaaS packages that are far cheaper than any decent on-premise software. That means that SaaS enables entrepreneurs to direct some of the funds they previously used for software costs to upgrading their business in other ways.
Only additional cost that may come up, is the cost of migration of highly integrated applications from company to cloud servers. This cost can out-shadow some of the SaaS benefits, but since most small and medium sized startups are using applications that only have one or a few standard interfaces, it is really easy for them to move all of their business to the cloud, cheap and in a timely-manner.
What about Security?
Although there are a lot of concerns about SaaS security, packages offered by SaaS vendors to small and medium businesses usually as secure as on-premises software. These are some common security concerns entrepreneurs have, when it comes to SaaS:
Who owns the data?- In most cases client owns the data and all further arrangements can be negotiated with SaaS vendors before signing a Service Level Agreement (SLA). This agreement defines parameters of: data ownership, maintenance schedules and security requirements, which means it is the most important document when it comes to security of SaaS software.
Will My Data Be Secure While Being on a Cloud?- Today even small and medium startups work with very sensitive data that includes personal, credit and debit card information. Everybody wants their data to be secure, and this usually doesn't have anything to do with proximity of the servers. SaaS vendor companies have much more funds to invest in security, than small startups, which is why storing sensitive data in clouds is always a better option than storing it on servers owned by company with limited funds to spend. In addition to this, web-based security systems are usually much more complex than on-premise ones and they often undergo strict security procedures such as SAS70 Type II.
What Happens when Vendors Shut Down Their Business?- This should also be defined by Service Level Agreement and in most cases vendors prepay data center hosting, which means that even if something bad happens to vendor company, its client can access their data freely until their subscription ends. Of course, clients always need to check SLA beforehand.
What Are the Downsides of SaaS?
Although SaaS comes with many benefits for small and medium business, it also comes with certain downsides that also need to be evaluated before signing a contract with the vendor. We already mentioned complications and additional costs that might come up while migrating complicated applications, and here are other disadvantages that can come with implementing SaaS principle:
SaaS can only work with fast internet- If the internet goes down, business will definitely take a hit. Although there are now vendors that offer certain amount of offline functionality, this packages are much more expensive and data can be synced only after good intenet connection is established again.
Most SaaS packages work only on Windows or Linux- Software services come with much less OS compatibility than on-premise software packs. Although certain SaaS companies are currently developing their MAC support, we will need to wait for some time to see software provided by these companies that is fully operative on MAC.
Bottom Line
Switching to SaaS concept is a huge step, and entrepreneurs need to make an elaborate plan that will require asking for business advice for companies and experts that already used services of SaaS vendors. In our opinion, this concept comes with many benefits for small- and medium-sized startups and is definitely worth trying, it is always good to search for second opinion online. We think that SaaS concept can even be compared with free and open source software. Companies need to pay for software they use, but it feels more like paying for expert IT services.  That's because SaaS agreements usually provide great value for the money and include wide range of services such as: initial setup, regular maintenance, ongoing development, regular backups and much more.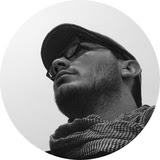 Nate M. Vickery is a business consultant from Sydney, Australia. His fields of expertise and are company management and efficient work environment through latest technology trends, as well as internet marketing. He is also an editor in chief at Bizzmarkblog.com.