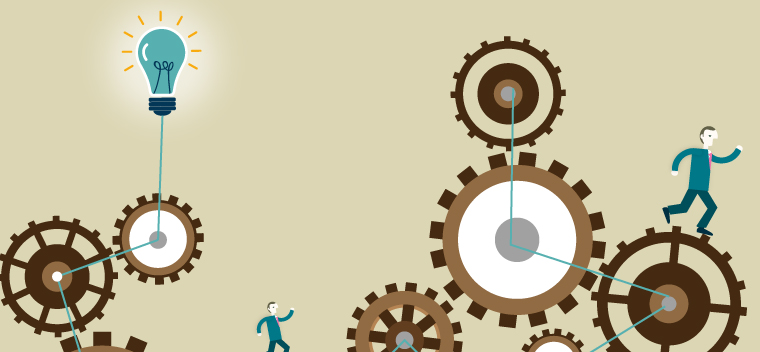 Businesses in the B2B market depend on their telemarketing platforms for effective lead generation and appointment setting. Aside from that, effective dealings with B2B prospects can only be attained through an effective calling infrastructure that realizes quality customer experiences and hence business possibilities.
But the main challenge has always been the same ever since: How can businesses achieve better ROI influx as well as produce quality clientele relations? This is worth investigating ad should be easily remedied by recent innovations in the field of CRM.
Along with smart marketing software, auto-dialers can be your tools of choice for improving your telemarketing performance.
Many companies in fact adopt auto-dialing software, integrating them with their existing lead management program for a solid marketing and sales operation.
But the reasons don't end there. To increase telemarketing efficiency, we can point to numerous other instances in which auto-dialers save more money and provide a higher rate of conversions from prospects to paying leads.
A big productivity boost
Characteristic of a highly efficient call center is a highly productive team of callers. Using a combination of an automated lead management and nurturing database, businesses can eliminate the idle time waiting for a contact to pick up a call. Moreover, no longer would callers occupied with managing a large pool of prospect data than with honing their CRM abilities. They are able to get better at customer interactions.
Saves a ton of money
We're not talking about a few bucks here. No, we're talking about stashes of money that would have been wasted due to dropped calls. Consider this: you invested a large sum for setting up a telemarketing platform, expecting that you would at least be able to earn enough deals to cover your outlay. But without an auto-dialer, you would most likely experience high drop rates or to put it loosely, missed opportunities and a waste of a good investment. Auto-dialing software on the other hand ensures that each call would result in a sale.
Better sales prospects
Another fact to consider in telemarketing is that quality customer engagements likely end in a purchase. It has been revealed that automated process, from lead prospecting to lead nurturing, present optimistic buyer likelihoods. This is due to the ease with which an automated system provides personnel, as explored in the first point.
Streamlined and transparent lead database
This year will highlight the need to manage big data, therefore requiring bigger lead management budgets. When put to effect, auto-dialing can provide clear and accurate reporting on each successful call with an agent, thus encouraging better strategizing.
https://www.callboxinc.com/wp-content/uploads/2021/08/Watch-On-Demand-5-Times-Telemarketing-Can-Get-Your-More-Leads-and-Sales.webp
450
800
Melody Esteban
https://www.callboxinc.com/wp-content/uploads/2021/07/callbox-logo.svg
Melody Esteban
2021-08-19 18:33:33
2021-09-08 00:20:51
Watch On-Demand: 5 Times Telemarketing Can Get Your More Leads and Sales
https://www.callboxinc.com/wp-content/uploads/2020/04/How-to-Turn-Outbound-Call-Rejection-into-a-Success-Call.jpg
450
800
Rebecca Matias
https://www.callboxinc.com/wp-content/uploads/2021/07/callbox-logo.svg
Rebecca Matias
2020-04-02 10:19:25
2021-08-04 23:12:35
How to Turn Outbound Call Rejection into a Success Call
https://www.callboxinc.com/wp-content/uploads/2020/03/Phone-Marketing-in-2020_-How-to-Leverage-Phone-to-Grow-Your-Business.jpg
450
800
Rebecca Matias
https://www.callboxinc.com/wp-content/uploads/2021/07/callbox-logo.svg
Rebecca Matias
2020-03-09 08:00:33
2021-07-26 23:47:33
Phone Marketing in 2020: How to Leverage Phone to Grow Your Business