For what it's worth, telemarketing is still relevant to businesses today and for very good reasons.
B2B marketing, after all, entails listening to your audience and asking about the issues they wanted to be resolved right away. Telemarketing does not falter in this respect it's all about urgent and intimate communication. Making a cold call to a lead opens you up to better sales opportunities better than any other marketing channel could.
In fact, research by DMA Contact Centres and Telemarketing Council showed telemarketing as the top channel, with an effectiveness rate of over 90%.
With the advent of digital marketing today, businesses are afforded newer and more effective means of reaching out to their target audience, positioning their brand front and center, and hit record revenues. The trend right now is integration, and marketers know better than to allow only one marketing channel to do all the handy work in lead generation and appointment setting.
For a fact, having a diversified marketing campaign can be beneficial to a business. Not only does it work to cover larger prospect populations, it also functions to boost ROI significantly. In the same paper, DMA showed that integrated telemarketing can deliver a thousand times the ROI for B2B companies. This proves once and for all that telemarketing isn't dead; it continues to thrive as long as businesses are seeking to increase their qualified leads and come up with hard-hitting results.
As a marketer, you might as well ask yourself, "Where to start?"
For that, you only need to identify the channels you pair your cold-calling campaign with. For DMA, email continues to be the most reliable of these channels among B2C and B2B companies. Although company websites and social media remain as two of the most effective ways to scout for leads, email does a lot more when it complements the urgent and straightforward engagements that only telemarketing can secure.
One thing's for sure, email can further add to telemarketing's effectiveness in terms of generating leads by following up on where the initial conversation last took place. At the end of a cold call, marketers can initiate an email blast and provide content and information that had been left out.
But aside from email, marketers can also integrate their telemarketing with other effective channels. You can maximize your telemarketing by using the following tips:
#1. Interact with your audience via social media.
We all know that social media is overrated, but hear us out on this one: You can use social channels in order to gather important information about your prospect's expectations and needs. That way, you can come up with the right talking points that will guide you even before you pick up the phone and start calling.
Related: Using Social Signals to Spot Sales-Ready Leads
#2. Establish your brand via social.
Most of the time, your prospects don't even know who you are. If they are not that aware of your brand, then why should they even bother answering a cold call from you? It makes a whole lot of sense if you have a telemarketing campaign without an effective social media presence to back it up.
Related: Who Says Telemarketing Can't Drive Leads Further Down the Sales Funnel?
#3. Set appointments using email.
Want to maximize your integrated telemarketing and email marketing efforts? Check this out. While your telemarketing does the hatchet job of scouting for qualified leads, email allows you to set appointments with ease. For one, when an appointment is set via cold call, you can then send an email to confirm the date and other details. This allows you to reintroduce yourself and provide a summary of the things you discussed over the phone.
Related: How to Get Quality IT Appointments Hands-Free with Marketing Automation
#4. Use email to verify contacts.
There are somethings you just can't do with telemarketing alone, and one of them is data cleansing. To know for sure if the contacts on your list are active, you only need to send an email to the address and follow up with an outbound call to confirm the contact.  Here's how to Declare Your Independence from Bad Data: A 5-Step Plan.
According to dma.org.uk, telemarketing is mainly used for the following purposes: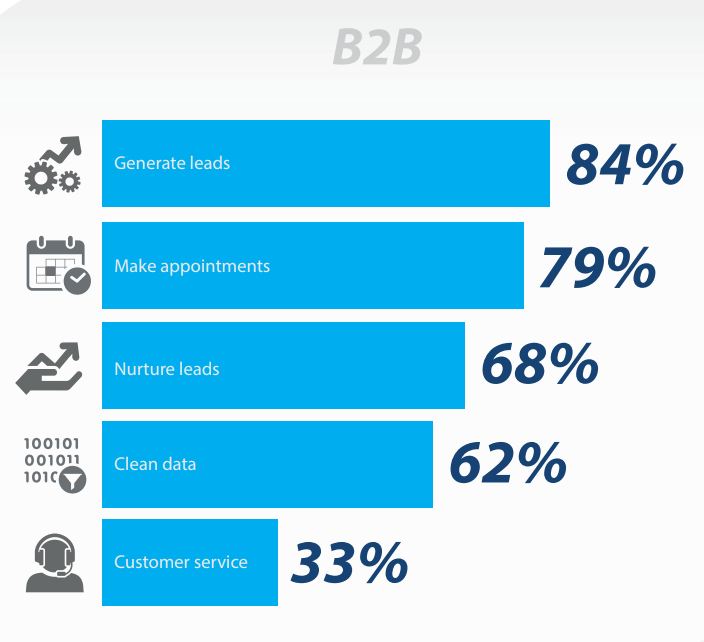 The best conclusion about telemarketing integration was also quoted by DMA so here it goes: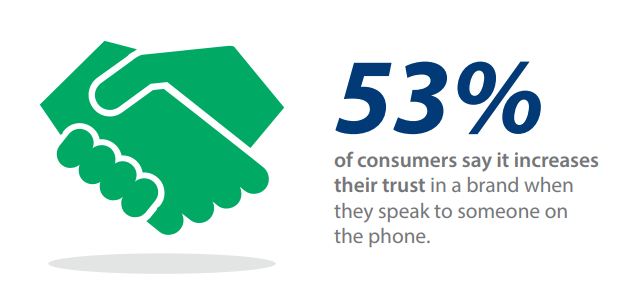 The marriage of telemarketing and email remains the most effective combination. Yes, telemarketing requires a greater investment than some channels but with ROI gures of between 500% to 1,100% it offers a return for every £1 spent – and that return will increase if it's combined with other marketing channels.

But businesses need to be more creative in how they use telemarketing – it can be used for more than just selling. Think beyond immediate sales or lead generation and consider incorporating other elements into your call, such as obtaining opt-in for further marketing contact.

Our digital lives mean alternative products and services are just a click away, but the human interaction of telemarketing can improve customer loyalty and trust when it's done right.