This blog was updated June 16, 2017
Large companies basically have all the resources they need to implement and maintain an effective lead generation mechanism. They are capable of investing in updated technologies along with a wide range of tools that will benefit their marketing in the long run. Especially now that modern technology has allowed large companies to expand their brand's appeal through email marketing, SEO and social media, the only path for these companies is to adapt to digital trends.
We now beg the question: Where does telemarketing fit in? Is it still significant in today's digital ecosystem?
For many entrepreneurs, the decision of whether or not to use telemarketing as a lead generation tool remains to be a critical issue. On the one hand, it would seem like an old-fashioned way to generate quality leads. On the other, it remains to be the hallmark of establishing effective clients interactions.
---
 In fact, Margin Media [2013] reported that marketers qualified over 80% of leads as high or medium quality from telemarketing activity. 
Read full article on Keep Calm and Cold Call: B2B Telemarketing is Still an Unstoppable Force
---
Still, a marketer worth his salt knows better than to ignore the capabilities of telemarketing and, in particular, cold-calling. Prospects, for one reason, prefer to be educated rather provided with consumable information. Decision-makers nowadays want to know more about a product before they consider making a purchase. And e-mails and newsletter just won't cut it. Though it provides for a broader reach to potential clients, a purely digital campaign does can only secure minimal results. The thing is, your prospects want to know more, and providing them with content that does not respond immediately to the issues and queries they raise can be limiting.
Related: The Perfect Response to "We Are Currently Working With Your Competitor"
We can always agree that telemarketing is, in some way, traditional since it does not jibe well with contemporary marketing trends. Still, when it comes to appointment setting and B2B lead generation, picking up the phone has some level of appeal to decision-makers who want to lend an ear and consume the kind of information they wanted. If anything, telemarketing allows you to speed up the process of qualifying leads and ensuring that prospects end up making a sales appointment.
We're need saying that social media marketing is all that bad, but you need to supplement it with the old fashioned method of actually engaging your prospects in meaningful conversations, responding well to their issues and providing them with the right kind of information to court them into a purchase.
As much as we can say about digital marketing being convenient and fast and all, telemarketing remains to be effective in terms of nurturing leads. And we can ramble on on how content marketing is king, but what really matters nowadays is that the fact that you are able to interact with your clients in their own terms. And that is something you can only achieve by listening and speaking to them.
On a side note, you can always engage your clients via social media and email right after your initial contact. This will make sure that the bridges you have made are still intact and that you are keeping your prospects all warmed up for another engagement over the phone.
After all, companies have a lot of resources on their side to support whatever marketing campaign they want to implement. Logistical and financial issues aside, making the crucial step of investing in telemarketing can open up a whole new world of possibilities.
It's just a matter of reinventing the way you view on how telemarketing works.
The Calling Rule that Generated a Million dollar Sales Close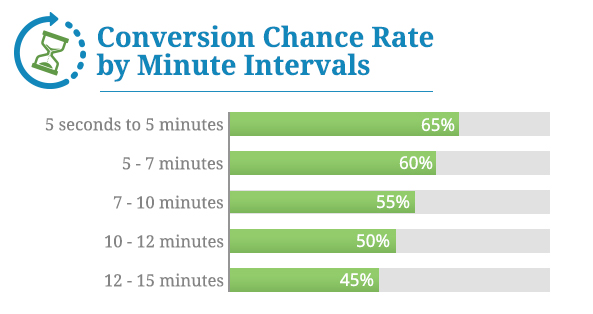 Create better telemarketing strategies, Check out The Savvy Marketer's Guide
Kick off marketing campaign with proven telemarketing process! 
Dial 888.810.7464
This ebook walks you through some key questions and tips to help you get started on using a predictive lead scoring system for ranking and classifying leads. Grab our kit NOW!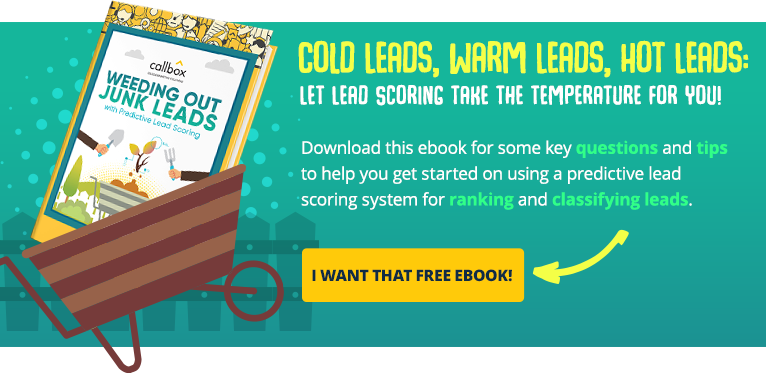 https://www.callboxinc.com/wp-content/uploads/2021/09/5-Powerful-Telemarketing-Spiels-To-Overcome-Any-Situation.webp
450
800
Rebecca Matias
https://www.callboxinc.com/wp-content/uploads/2021/07/callbox-logo.svg
Rebecca Matias
2021-09-27 06:00:00
2021-09-27 03:27:45
5 Powerful Telemarketing Spiels To Overcome Any Situation
https://www.callboxinc.com/wp-content/uploads/2021/08/Watch-On-Demand-5-Times-Telemarketing-Can-Get-Your-More-Leads-and-Sales.webp
450
800
Melody Esteban
https://www.callboxinc.com/wp-content/uploads/2021/07/callbox-logo.svg
Melody Esteban
2021-08-19 18:33:33
2021-09-24 03:57:16
Watch On-Demand: 5 Times Telemarketing Can Get Your More Leads and Sales
https://www.callboxinc.com/wp-content/uploads/2020/04/How-to-Turn-Outbound-Call-Rejection-into-a-Success-Call.jpg
450
800
Rebecca Matias
https://www.callboxinc.com/wp-content/uploads/2021/07/callbox-logo.svg
Rebecca Matias
2020-04-02 10:19:25
2021-08-04 23:12:35
How to Turn Outbound Call Rejection into a Success Call