Businesses, that are looking for ways to build a powerful brand, are always giving their best to improve their customer support. This is one of the key areas that impacts branding, as it focuses upon meeting the customer's demand. It affirms that your company stands behind its products and that will do anything that helps your customers overcome any issues related to merchandise.
This process requires a lot of dedication, especially once the company has grown and thousands of customers start flocking to your business.
A majority of businesses have their season and off-season periods in which they respectively receive a higher or lower number of tickets. Although, both these scenarios are completely different from each other, however, during both the seasons, businesses can resort to some steps to improve their customer support.
Let's take a look at how to approach both these scenarios.
1.) When customer tickets go up

Continuously working on improving your customer support pages is a long-term task that requires a lot of work. No matter how busy your customer support is, they should take a couple of moments whenever they can, and take steps towards improving their customer support. When faced with a higher number of customer tickets, these are some of the most effective steps one can take.
Improving the pages is a long process as it consists of several different steps. Your customer support team might not have the time to make direct adjustments to their FAQ pages, but, the team can dedicate few minutes to collect important information that will prove beneficial in the future.
For example, if a set of new common problems comes up, it should be taken note of. Additionally, if the company has launched a new product, there are certainly new types of problems that customers might have experienced, which should be inculcated in the customer support's to-do list. Performing this task regularly will make it easier to implement future adjustments to customer support pages.
Higher number of customer support tickets can put the support team under a lot of pressure, which becomes counter-productive over a longer period of time. Due to enhanced pressure, more errors will become prominent, which will lead to an increased number of unsatisfied customers. A good idea is to bring in reinforcements from other departments.
In such a situation, using an efficiency-driven knowledge base or a live chat solution can come in handy, to which employees from the other departments will easily become accustomed to. Additionally, you are passively going to educate your employees about different processes that occur in the company, and let them understand what customers are actually looking for.
For example, a coder in a company, which sells SaaS tool, will come in direct contact with some problems customers are experiencing, allowing the implementation of new ideas in the product and completely remove the issue.
Related: How Amazon Sets the Standard for Customer Service Calls
Always deliver what you have promised
Delivering what you have promised is the best way to maintain the satisfaction level of customers. Many businesses believe that they can reply to their customers within a 24-hour timeframe. However, with a high customer ticket count, meeting this promise becomes much harder. It is better to promise a 48-hour timeframe and deliver within that period instead of promising 24 hours and delivering after 31 hours. Take some time and make better estimations; you customers will not tolerate your inability to deliver what you have promised.
These are some of the things that you could do when the customer support tickets rise. Let's take a look at the list of activities your customer support team could do during the off-season period.
2.) When the customer tickets decline
Most businesses commit the mistake of slowing down their productivity during the off-season period. Those who want to achieve the best results should work just as hard during this period.
The following tasks should be performed when "the sea is calm".
All the collected data during the peak-season period should now be used to create new customer support pages, wikis, and to edit the already existing ones. Take a look at the lists your customers have compiled and start incorporating new solutions to the FAQ and wiki pages. It will make the next peak season easier to handle and satisfy the customers as well.
The existing content should be regularly edited and updated for increased effectiveness. This task is made much easier by the collected analytic data. Use the metrics to determine which pages should be improved.
For example, if you notice that a particular FAQ page has high bounce rates and the question still keeps reaching your customer support team, then you should introduce images or videos to improve the effectiveness of an answer. This will help curtail the burden on your customer support team in the future.
Make the hiring process much easier
During busy days, adding new employees is a challenge as they have to acquire basic training to be able to join the company. Use your team to create a knowledge base rich with useful documentation to help the prospective employees. This will make the hiring process much smoother without causing any additional stress on the rest of the team.
The last words
Both the off-season and the peak-season periods should be utilized to improve your company customer support pages. Great organizational skills go a long way, so assign particular tasks to every team member. Focus on prioritizing to meet your customers' expectations during the peak season, whereas the off-season period should be utilized for improving customer support pages in every way possible.
Author Bio:
Robin is a Technical Support Executive with a combined experience of 6 years. He is well acquainted with various Knowledge base tools and is currently associated with ProProfs. In his free time, Robin enjoys reading and traveling.
Read our latest marketing news or Subscribe to our newsletter!
Dial +1 888.810.7464 / 310.439.5814
Grab a copy of our FREE EBOOK, Why You Should Bet Your Money on Digital Marketing (And Win)! We brainstormed ideas, analyzed data, and interpreted recent developments vis-à-vis previous trends before coming up with a realistic view of this year's marketing trends.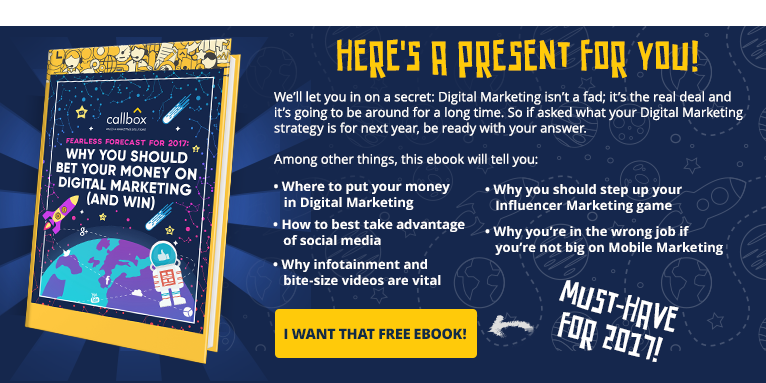 https://www.callboxinc.com/wp-content/uploads/2023/05/10-Ways-to-Build-and-Manage-Your-Brand-Reputation-Plus-Tips-and-Best-Practices.webp
450
800
Rebecca Matias
https://www.callboxinc.com/wp-content/uploads/2021/07/callbox-logo.svg
Rebecca Matias
2023-05-03 12:23:41
2023-05-10 15:53:52
10 Ways to Build and Manage Your Brand Reputation (Plus Tips and Best Practices)
https://www.callboxinc.com/wp-content/uploads/2023/04/Ultimate-Guide-to-Tech-Sales-in-Europe-1.webp
450
800
Rebecca Matias
https://www.callboxinc.com/wp-content/uploads/2021/07/callbox-logo.svg
Rebecca Matias
2023-04-04 09:01:04
2023-05-12 16:49:23
Ultimate Guide to Tech Sales in Europe
https://www.callboxinc.com/wp-content/uploads/2023/03/Prospecting-Into-SaaS-Companies_-A-Comprehensive-Guide-to-Crafting-the-Perfect-Cold-Calling-Script.webp
450
800
Judy Caroll
https://www.callboxinc.com/wp-content/uploads/2021/07/callbox-logo.svg
Judy Caroll
2023-03-29 09:01:05
2023-05-12 16:15:12
Prospecting Into SaaS Companies: A Comprehensive Guide to Crafting the Perfect Cold Calling Script