For those who aren't yet familiar with BeBee, it is basically a social networking service for individuals who want to share their brand to the world.
If you are one of those espresso-sipping millennials powered by an endless stream of startup ideas, BeBee is your "go to" avenue for connecting you with your audience. And if done well, the service can be a powerful content sharing and creation tool you can never live without.
Before we delve how the bees here make the honey, get yourself familiar with these terminologies enumerated by Anne Thornley-Brown:
Terminology
This site uses a lot of terms that are relevant to bee hives.
Bees: Members
Hives: Groups
Honey: Blog posts
Buzzes: Status updates
Relevant: Similar to like on other platforms
Brand Ambassadors: I don't know their job description but they are members and they are very helpful. They make you feel welcome, answer your questions, support your efforts here and when you share content about beBee on other platforms. They'll tweet your content, share it on LinkedIn, and comment on your buzzes and honey.
Now you're ready.
So how does it work exactly? Well, any new platform has to come with a manual and we happen to have just that.
#1. Create your account

We all know where this is going. You simply press the register button on BeBee's page, key in some essential information about yourself, set your password, and all that jazz.But that's just the tip of it. You also need to choose your area of expertise so you can get content related to your field.
Go to beBee.com and press the 'sign up' button
Fill up and complete all the fields
Select your professional field
When it comes to the hive, be sure to select your professional field, because that's going to guide our Affinity Rank to show you content that's relevant for you.
#2. Choosing your profile picture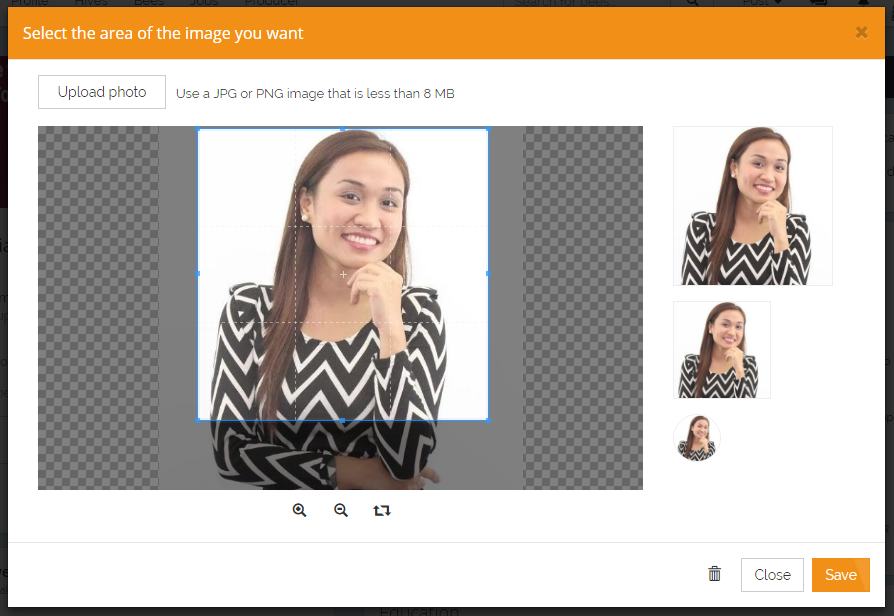 First impressions are always crucial, and you need to show your audience you are serious at what you do. In this case, choosing a profile picture shouldn't be that hard, but you also need to put a little zest to it. Choose one that has a healthy balance between "I'm an expert. Look at my stoic face" and "I'm fun at parties and I play lazer tag every Saturday." Because at times, it pays to show your fun side.
#3. Start networking
BeBee features "hives" or hubs where you can interact with fellow entrepreneurs and creatives. In total, the site has close to 21,000 hives for various interests – from politics to technology. By joining a hive, you are able to access content from other users based on shared interests and professional fields. Once you have joined the hives, you can start insightful conversations with like-minded individuals as well as enjoy a whole galaxy of helpful content.
Here's a more detailed explanation from Anne Thornley-Brown:
Hives Link:
From this link at the top of the page, you can open the view that lets you search for hives by keywords and filter by language. You can also view:
All Hives
My hives (the hives you have joined)
Hives I manage (includes the hives you have started and as well as those you have agreed to help manage)
Hives of contacts (this filter is a great way to discover new hives)
In the Hives:
You will see the following on the black navigation bar on the right:
Buzzes: Discussions or posts
Bees: A list of other bees in the hive
Jobs
#4. Use Producer
The site has this tool called Producer which basically functions as a blog creation tool. For your brand awareness and development needs, Producer can be an essential tool, that is if you know your stuff about blog creation. Producer is a nifty way to manage your interests and discover content related to your professional field.
And just like any blog, Producer allows you to follow authors, gives you a heads up on the people that visit your blog, and shows you the authors you may want to check out. For your content writing needs, just click on "Write a Buzz" and you are on your way towards sharing a bit of yourself and your brand to the world.
Ever had any experience using beBee? We are glad to hear about it in the comments below.