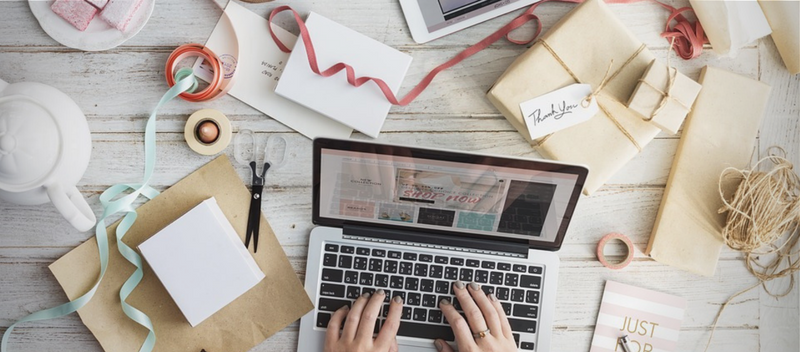 Every business has a particular reason for landing pages but the most common ones are to get more leads, increase sales, or build awareness about the brand. These pages are so important that marketers often design new ones for each campaign they launch. For example, a recent article on Hubspot reported that 48 percent of marketers developed new landing pages for each campaign.
The motivation behind this tactic is simple:
Good Landing Page = Good Return on Investment
However, if you neglect the importance of landing pages for the marketing and growing, the consequences will be the same: waste of time and money. To avoid these outcomes, one needs to follow two simple rules. Let's review them below.
Rule #1: Relevancy and Clarity
According to Hubspot, 55 percent of visitors spend fewer than 15 seconds on a website. What this means for you as a marketer or business owner is that you have 15 seconds or less to capture the attention of the people visiting your site.
"But that's only 15 seconds!" you can say, arguing that the time for making a good impression is clearly inadequate. You are right. But that's the reality of the modern online business and refusing it is a stupid idea.
To ensure that the time spent by visitors on your website is as effective as possible, you should provide a clear and relevant landing page. This requires a lot of consideration but the main ones can be described using the following questions:
Can I trust this website?
Can this place be beneficial for me?
Am I presented with sufficient information?
How much time will all this take?
The answers to these questions should the main information on your landing page. Also, they will help to entice the viewers to stay and do what you need them to do: convert.
Rule #2: Effective Organization
Every effective landing page follows a certain organization that has specific elements that ensure maximum results. The first and most important element is the headline. It should clearly represent the benefits for the customers in order to attract their attention. For example, "Marketing Tips for Businesses" is a good headline but it is too general. "Breakthrough Marketing Tips for Small Businesses" is a much better headline because it emphasizes the effectiveness of the solution and clearly defines the recipients of the benefits.
The next major element in the structure is text. Its amount should be kept to a minimum to ensure that viewers actually read it. For example, "the best writing service for academic paper inquiries" is a good text but it once again, it lacks benefits for customers. "Professional essay writing service with 10 years of experience and 7,000 happy clients from U.S. and Australian colleges and universities" is a more quality text. It shows the potential customers and convinces the viewer to make the right decision (because 7,000 people have already made this choice and received a good service).
Use techniques to emphasize benefits of your offer, such as bulleted points. If your text is ready, move on to the Call-to-Action (CTA) Button. It is the button that viewers click to convert, so it is very important to you provide only one action button. If other options are offered, the conversion rate will be low.
To make sure that attention of the viewers is focused on the action button, there should be no distractions on the landing page. Multiple actions buttons, weak placement, navigation bars, weak testimonials, and messed up conversion forms were described as the main distractions that screwed up millions of possible conversions last year. Reduce these distractions to increase conversion rates.
The next important element on the landing page is the subscription form. It consists of the fields where visitors are required to provide their details. It should be big, prominent, and distinct in order to attract attention and make an appreciable impact. Remember: this element should stand out to be noticed and fulfill its function.
Lastly, an effective landing page is consistent with the design of the website. Making it different is a mistake because the visitor may lose the feeling that the page is a part of your website.
Headline + Text + CTA Button + Subscription Form + Consistent Design – Distractions = High-Performing Landing Page
Now we know how to design great landing pages! Only one thing is needed: final considerations before handing your vision of the page to the web designer.
Final Considerations
Clearly, one should keep in mind the audience that will visit the page. Take a minute to think whether the landing page "speaks" to the target audience. This might help you with the design.
Define the message that will "hook" the attention of the viewers. Remember, it should emphasize the benefits for the customers. Business owners and marketers often create several messages and then brainstorm with their team to define the advantages and disadvantages of each one. As the result, the best message is defined.
Where to next?
Go to your web designer and start developing the landing page! If you want to see how this task is done, you may also use tools for building landing pages such as Instapage and KickoffLabs.
Author Bio:
Tom Jager is professional blogger. He works at A-writer.  He has degree in Law and English literature. Tom has written numerous articles/online journals. You can reach him at G+  or  Facebook.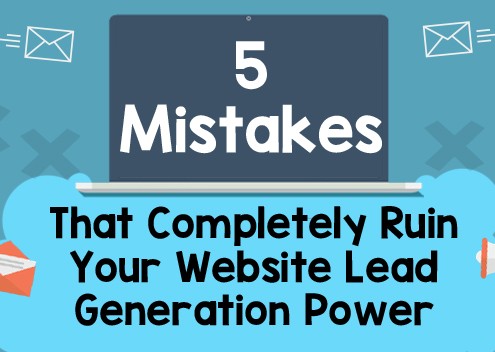 https://www.callboxinc.com/wp-content/uploads/2017/07/mistakes.jpg
352
800
Contributor
https://www.callboxinc.com/wp-content/uploads/2021/07/callbox-logo.svg
Contributor
2017-07-08 23:38:21
2021-08-25 06:14:12
5 Mistakes That Completely Ruin Your Website Lead Generation Power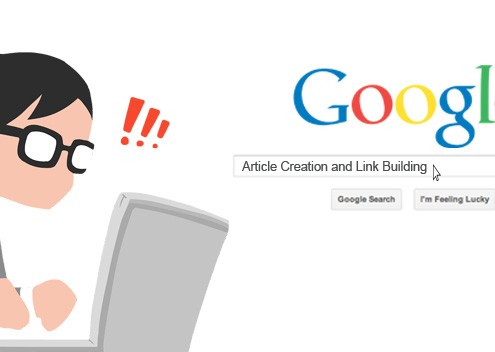 https://www.callboxinc.com/wp-content/uploads/2017/06/Google-Warns-Yet-Again-about-Article-Creation-and-Link-Building.jpg
352
800
Judy Caroll
https://www.callboxinc.com/wp-content/uploads/2021/07/callbox-logo.svg
Judy Caroll
2017-06-20 02:59:12
2021-08-02 09:32:53
Google Warns (Yet Again!) about Article Creation and Link Building