In physics, tools are machines we use to make work simpler. In business, we use marketing tools to simplify processes, and most importantly, get positive results. Here are the tools that should make marketing life easier for you.
Digital and Social Media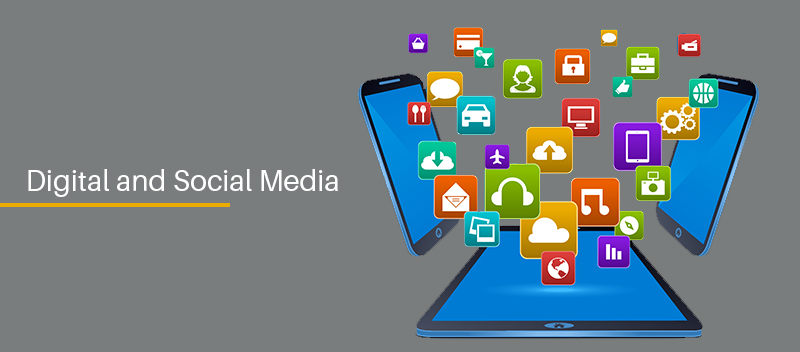 These days when everything is literally a blur, one cannot overemphasize the importance of digital and social media. If you've been hiding under a rock in the past two decades, you should know that the internet can reach potential customers fast via targeted communications. Hey, that's why we're doing this and you're reading this! We're blogging, vlogging, tweeting, and sharing posts to optimize our reach. We're trying to interact with prospective clients and make a connection. Search engine optimization isn't just a luxury anymore – it's a necessity.
To be competitive and to level the playing field, a business must engage in mobile marketing, social networks, and web analytics, and utilize business intelligence software. While digital and social media isn't the bread butter of businesses for leads production, it certainly is a key component.
Here are some digital advances you could utilize for social media account management and scheduling social media post:
HootSuite is the most popular social media management tool for people and businesses to collaboratively execute campaigns across multiple social networks like Facebook and Twitter from one web-based dashboard.
Buffer is a smart and easy way to schedule content across social media.
IFTTT is a powerful Internet automation site that can save you a lot of time managing social media and other tasks through recipes.
SocialOomph is a neat web tool that provides a host of free and paid productivity enhancements for social media.
Tweetdeck is a web and desktop solution to monitor and manage your Twitter feeds with powerful filters to focus on what matters.
Tweepi is a unique management tool for Twitter that lets you flush unfollowers, cleanup inactives, reciprocate following and follow interesting new tweeps!
Social Flow is an interesting business solution to watch real-time conversation on social media in order to predict the best times for publishing content to capture peak attention from target audiences.
Sproutsocial is a powerful management and engagement platform for social business.
SocialBro helps businesses learn how to better target and engage with their audience on Twitter.
Crowdbooster offers a set of no-nonsense social media analytics with suggestions and resources to boost your online engagement.
Argyle social is social media management tool for savvy B2B marketing. It allows you to merge social data with sales and marketing numbers to identify and engage with more prospects, qualify and quantify better leads and build stronger relationships with social media actions.
EveryPost lets

you curate visual content, schedule customized posts, and share content to Facebook, Twitter, Google+, LinkedIn, Pinterest, and Tumblr. This is useful for posting from your Android and iPhone devices.

Bit.ly is a url shortener and click reporting tool all in one.
Crowd Booster is a social media analytics tool to help you optimize your social media marketing decisions.
Tailwind is a comprehensive tool to help you with your Pinterest marketing efforts. This is the official partner for Pinterest marketing.
Oktopost is a social media management tool focused on generating leads for businesses.
MeetEdgar 

recycles your posts, so you can reach a larger percentage of traffic from recycled content later.
Unlike these Social Media Influencers, surely they have already mastered the social kung fu.
Email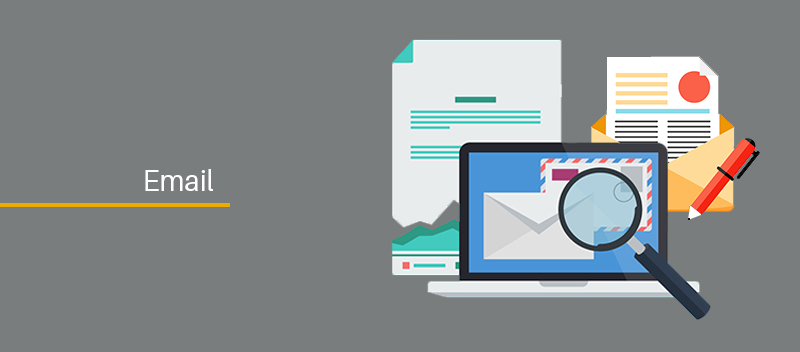 Sending emails is arguably the most basic and readily available marketing tool you have right now. Unless you're still using your grandfather's trusty typewriter for correspondence, you most probably have a desktop computer with a decent connection. Of course, you cannot just email anybody. This is where a substantial email list comes in. While creating the email list and choosing the right email service provider deserves another article altogether, understand that with the email, you have a marketing tool that's simple, saves time, and relatively cheap. What's more, majority of the people who subscribe to email do so to be notified with newsletters, offers and promos available.
This is even better with the following email marketing equipment:
Litmus is a highly versatile tool through which you can use to test and track email.
Mail chimp lets you import lists, create and send campaigns, and proceed to build your audience.
Reach Mail's Message Testing feature let's you see a direct performance metrics comparison of as many as five individual email campaigns.
Target Hero has a prominent WYSIWYG (what you see is what you get) editor, image hosting, HTML as well as plain text emails, and a host of features you'd want to have in email marketing software.
Mad Mimi. Aside from creating fresh email marketing campaigns, you can copy campaigns using the clone tool – adjust the original document without making changes to prior versions of your work.
CakeMail's tools have your email campaign covered. One great feature is split A/B testing for example, to help determine the most ideal mailing list or Spam Assassin to make sure your emails don't end up in spam.
Mailjet lets you conveniently combine template-based marketing and transactional email sending in one online app.
Flashissue is one of the best tools for emailing newsletters. A simple interface combines email marketing with content curation.
Constant Contact makes it possible to scroll through several hundred design templates or custom design your own. Insert a wide assortment of extra features if you wish – documents, images, polls, links to surveys, videos etc.
AWeber's autoresponder tool is a great way to engage your customers. You get access to over 150 email templates to make the email design process hiccup-free.
iContact's package is simple yet intuititve – it comes complete with HTML coding options and marketing templates, depending on how deep you want to get into your campaign.
GetResponse will track how many subscribers view your emails, complain, unsubscribe or click on links. You will also know how many emails failed to arrive at their destination due to any given reason. You can also find out why people unsubscribed.
Zoho's campaign process is divided into three sections: Basic Details where you select the campaign's name and email details, Content and, The Audience.
Lead pages. You can create superb landing pages with ease using LeadPages, and the best part is you don't need to get into your tech-nerd shoes just to make the most of it.
Related: 7 Stats That Proves Email Marketing Is Still The MOST Reliable Channel [INFOGRAPHIC]
Product Reviews
Another tool that's underrated and oftentimes overlooked by sales and marketing people is this little thing called a product review. Put yourself in the prospects' shoes. Would you rather choose a product or service after reading how it benefits you, or the one that doesn't say anything about itself at all? Believe me, it's easier to part with your money when you know exactly what you're getting, what problem it will try to solve, how it is a smart buy. Everything hinges on peace of mind. So if you're a vendor, don't scrimp on making attractive but truthful product reviews, because chances are, your customers need all the information about your product they can get.
Here's a list of go-to sites where you could brag your awesome product and services:
Related: The Callbox Guide to Handling Bad Reviews
Cold Calling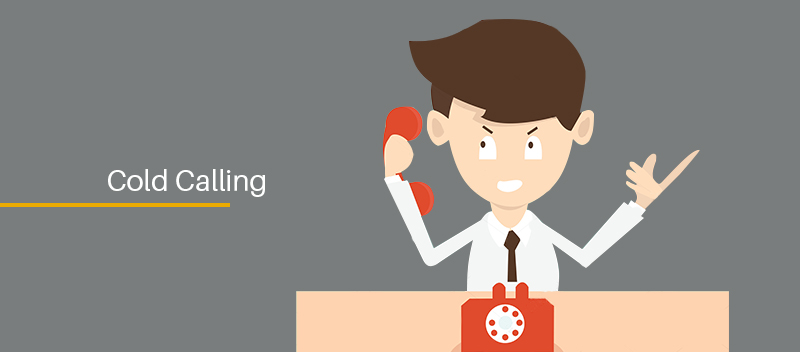 Cold calling is the marketing tool that really tests the mettle of first time marketers. Every marketer or salesperson you know probably dreads it, and may have more than a handful of stories to share about some horrible or humiliating or funny cold calling experience. Still, it can't be denied that cold calling is one of the most important marketing tools there is. That's why, even when we are in the midst of techno revolution, that good old telephone isn't obsolete.
Call cold calling anything you want, but it's definitely more personal than an email, and it gives you direct feedback. It's simple: If people don't "buy" the person talking to them, then they won't buy anything from you. Sometimes, a phone is an excuse for people to not be their real selves, to be blunt or abrupt or cheeky, even. But don't get discouraged. For every bad encounter, there's sure to be somebody who will fall for your pitch, hook, line, and sinker.
Related: Who Says Telemarketing Can't Drive Leads Further Down the Sales Funnel?
Well, increase your chances even more with these tools from Callbox:
Customer support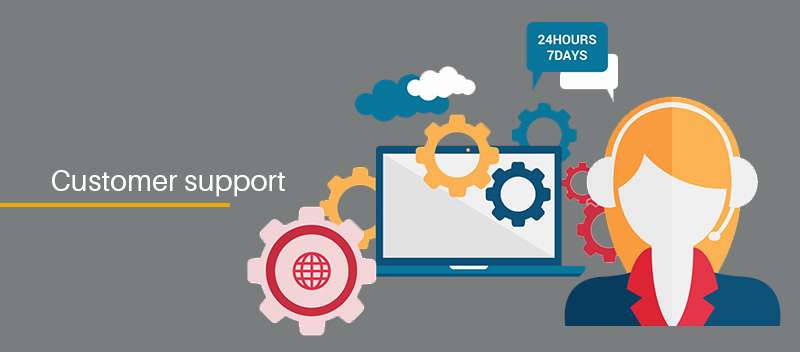 Sometimes, there's not much difference between product A, B, and C. Okay, maybe one of the brands is a few cents cheaper than the other two, but the more expensive ones have been in the market longer and have gained the public's trust. Maybe customers value packaging or are touched by advertisements. Maybe a brand has just a better sounding name. See, buyers justify their choices when buying something or choosing a product over the other. And it could be any of those reasons. But you know what the single most compelling way to sway a customer in your favor is? Customer experience.
It's not rocket engineering, really. Give the customer an experience he will never forget and more often than not, he'll be a repeat buyer. The least that customer can do is recommend the product or service to his family, friends, or his social network. It really pays off to treat your customers not simply as people in need of something and have the means to have it, but as partners in your business. Yes, every single one of them should be treated as valuable partner. So go the extra mile – tell your frontliners to give the extra smile, to sound (and actually be) more caring, to entertain and try to answer every question. Just do whatever you can for your customer. It goes a long way.
Related: ALERT! Are Marketers Becoming Less Customer-Centric?
Referral Networks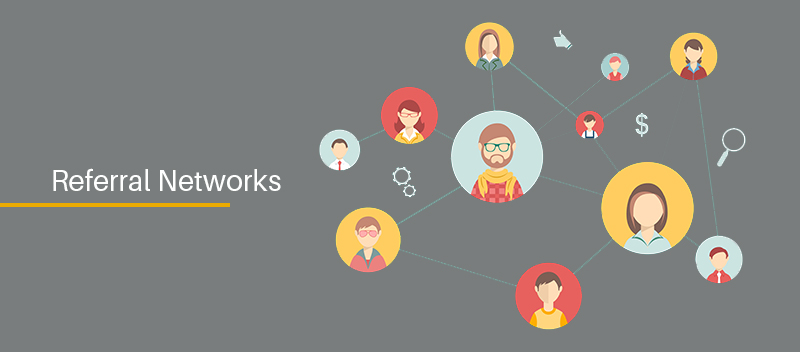 Your most satisfied customers are the ones most likely to refer you to people they know, but you can do even better than that. We used the term "network" because it's supposed to be an interconnecting web of persons and other businesses that trust you enough to recommend you to others. Remember that famous line in the Godfather, "Keep your friends close but your enemies closer…"? Well, this just goes to show your competition isn't always your enemy. When you find yourself with more business than you can handle, refer another company.
Related: Building Tremendous Credibility and Make Clients Refer You
People are inherently helpful, especially in situations when the person being helped is not a threat. That's why it's normal for a finance institution to refer you to a real estate agent, or for a lawyer to refer you to an accountant. Take note that people do not simply refer others. When giving referrals, he's putting his reputation at stake and it could make or break him. It could also make or break the referral. So no matter what your business is, make sure you create a referral network that's as credible and as dedicated to the same values you uphold.
These tools do not guarantee positive results. These are not a panacea for your marketing ills. But if you use a combination or all of these, you are putting yourself in a better position to increase your leads and sales, and ultimately, business success.
Do you wish to read more articles like this?
Subscribe to The Savvy Marketer's Blog today.
Sources:
www.sba.gov, www.silverbulletgroup.com, dantaylor.global, www.entrepreneur.com
aspireid.com/integrated-emarketing/popular-review-sites
www.jeffbullas.com/2016/03/01/17-best-social-media-management-tools
buildfire.com/email-marketing-tools
aspireid.com/integrated-emarketing/popular-review-sites