No matter what strategy each business employs for their B2B lead generation campaign, one ultimate goal stands out: getting prospect information for them to become leads. Whether it's through subscriptions forms, call to actions or downloads, marketers would use every tactic to achieve this goal.
But prospects don't just give out information – you have to persuade them to. It could be in the form of a very compelling content piece or an awesome freebie. This is the value of incentive. It's the trade we make with prospects for them to give us what we want.
The following 3 questions, shared by Eric Coffman, Research Analyst and contributor at MarketingSherpa.com, examine the significance of offering these incentives to prospects for B2B lead generation purposes:
Do your incentives provide tangible value to your visitors?
Incentives come in many forms and differing levels of value. Which should you choose? Which will provide value to your prospects?
There are two important things to consider when thinking about incentives: cost and relevance.
Will visitors to this landing page find the incentive relevant? Will it meet their needs or prove valuable to them?
Ultimately, the right incentive for your offer depends on the product and business model, the motivation of visitors, and how the incentive builds momentum through the buyer's funnel.
Find an incentive that provides added value by complementing your product or service and matching your visitors' wants. If you can offer a low-cost incentive that provides high value and ROI, that option is likely a good fit for you.
Is contact with a real person a valuable incentive?
Another approach to B2B lead generation offers you can use is contact with a real person. This can be contact with an expert on a widget or a representative who can help prospects navigate an extensive product line.
Do visitors need help with your product offering? Will speaking with a person help them make a better buying decision? Can contact with a representative expedite the buying process?
Be careful though, if your prospects don't perceive a personal contact as valuable, you could scare some away. But, you're almost assured that those who do make it into the funnel will be of a higher quality.
Can you offer direct access to something your prospects want?
Offering exclusive access as a lead gen incentive is another option to consider.
Gated information resources can prove valuable to prospects, but the caveat here is it really comes down to the motivation of the visitor. So, when considering gated access to information as a strategy, here are a few questions to think about in terms of incentive:
Are you offering access to something visitors are looking for? Is there value to be found in the resource they will access? How motivated are visitors at this point? Is there a way to provide a sample or preview to build interest?
It all depends on whether you can offer access to something visitors find valuable enough to convince them to share their most intimate details. If you have a high demand resource or product page, go ahead and try this approach.
Read the full article at http://sherpablog.marketingsherpa.com/b2b-marketing/lead-gen/3-questions-ask-incentives/
Read our latest marketing news or Subscribe to our newsletter!
Dial +1 888.810.7464 / 310.439.5814
Grab a copy of our FREE EBOOK, The Ultimate Lead Generation Kit Ebook! Updated with links to the best and latest techniques that will help generate quality sales leads for your business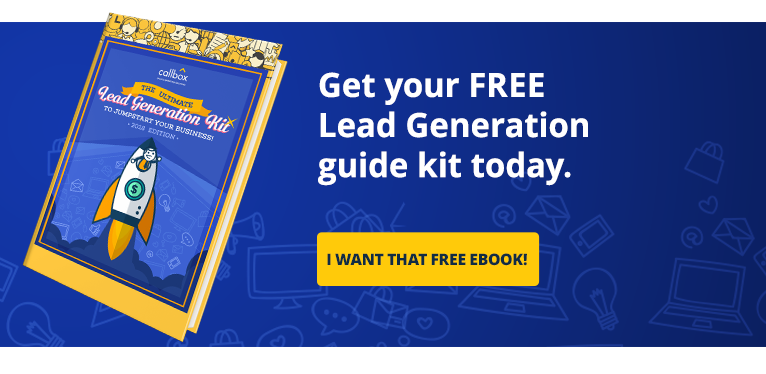 https://www.callboxinc.com/wp-content/uploads/2022/06/Featured-title.webp
450
800
Melody Esteban
https://www.callboxinc.com/wp-content/uploads/2021/07/callbox-logo.svg
Melody Esteban
2022-06-15 06:00:00
2022-06-23 10:36:11
What to Do after Lead Generation: The Ins and Outs of Appointment Setting
https://www.callboxinc.com/wp-content/uploads/2022/06/FEATURED-IMAGE.webp
450
800
Melody Esteban
https://www.callboxinc.com/wp-content/uploads/2021/07/callbox-logo.svg
Melody Esteban
2022-06-08 06:00:00
2022-06-09 08:56:19
Learn the Differences Between Lead Generation and Lead Management
https://www.callboxinc.com/wp-content/uploads/2022/06/Tips-to-Get-the-Attention-of-Tech-Buyers.webp
450
800
Melody Esteban
https://www.callboxinc.com/wp-content/uploads/2021/07/callbox-logo.svg
Melody Esteban
2022-06-01 06:31:46
2022-06-21 13:52:58
How to Set Sales Appointments with CIOs, IT Managers, and Other Tech Buyers