Emirates ranked number 1 in the 2016 World's Top 100 Airlines and has been in the top 10 list since 2012. These travel statistics made me wonder how the airline has kept its standards and marketability soaring high for many years now. Quite curious as a cat, I browsed through their website and found out that Emirates leverages on different marketing media to deliver their message to their target market to generate leads.
Open Skies, an inflight and a dual-language publication with content for both English and Arabic-speaking readers for their premium and cosmopolitan flyers that features interesting public figures and articles about travel, technology, health, and business. They make use of their customer's feedback and even include a video on their page.
Reference: emirates.com
The Portfolio, an exclusive business magazine catering to First and Business Class passengers packed with features, interviews, and business news.
Spafax, is an inflight entertainment medium that offers TV advertising in Emirates.
Lead generation can be rolled out via different platforms like calling, mobile, email, web, and content and may be structured in various processes but bring out the same benefits that can help airline companies' sales soar.
Helps build a strong client base
Customer profiling and database management are services that come along in a full-packaged lead generation program from leading providers. Contact information is demographically and psychologically profiled which results in a well-built chock-full database. Lead generation will provide airline companies with accurate and validated contact information to use for the quality prospecting process. Having a well-profiled list of current and target customers will provide airline companies gateways to send announcements about deals, fees, and flight updates.
Reach the right prospects at the right time
An accurate and well-profiled database coupled with automation tools utilization will help efficiently get the right message to the right target customers at the right time. Such capability can empower airline companies to connect and relate with the right decision-makers/target customers and be fully knowledgeable of their buying behavior and the common trends like peak season.
Genius examples and suggestions from blog.mailerlite.com in their post, Email marketing for travel industry: sell sunsets not flight tickets.
#1. Valentine's Day offer from Shadows of Africa
#2. Send your offer at the right time ala Airbnb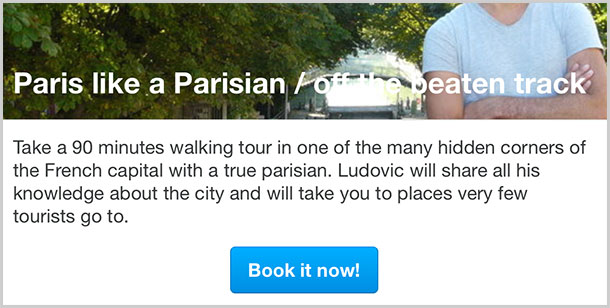 Nurture leads via automation platforms
Marketing automation has now become the life and blood of lead generation programs. It gives businesses a hold of the right prospects via multiple touch points like calling, mobile, web, and email from the point of offer until purchase. Content, is one marketing channel that lead nurturing platforms can efficiently and effectively carry out, and from which airline companies can greatly leverage via automation tools to manage booking, cancellation, flight reschedules, promotions, and other important communication.
Related: How Marketing Automation Helps You Outgrow Your Competitors
Lead generation is an effective marketing tool, and the different channels have statistics to prove:
Lead generation, regardless of which channel/s you use, would always require proper prospecting process and intuitive marketing technology utilization in order to work.
It is best for airline companies and other industries as well to know which tool and tactics would work best for their business, just as Emirates leveraged on content which was coursed through different media to generate leads and successfully carry out business goals, which has kept them soaring high as the leading airline company for years.