Lead Generation Services in California
Increase your sales and beat your competition.
Marketing Automation with a Human Touch: 2X your Leads with Humanized Connections at Scale
May 26, 2022 @ 2-4 PM SGT
JustCo, 120 Robinson Rd, #15-01, Singapore
We help you connect with key business contacts and C-level executives from companies across California and all over the US.
Identify and reach your ideal prospects in California
Warm-up prospects through cross-channel nurturing
Boost your revenue by focusing on win-ready leads
Our Expertise
Callbox creates and deploys fully-managed marketing campaigns that identify high-intent sales opportunities in your target market and hand them off as qualified leads or appointments straight to your sales pipeline.
Our Strategy
We reach out to potential customers through a combination of email, voice, social media, and online channels, making sure that we use every touch point needed to connect with the right decision makers, from C-level executives down to line-of-business (LOB) managers.
Callbox has more than 15 years of experience working with companies of all sizes in our home state, allowing us to develop in-depth marketing expertise in California's top B2B verticals:
Exceed your sales targets.
Callbox is proud to help the world's most successful brands achieve their sales and marketing goals
Charted Energy has enjoyed a productive relationship with Callbox.They have done a great job of helping us target prospects within the markets we serve as well as qualify leads and set up appointments with decision-makers. Callbox has generally exceeded the number of leads per week we expected and provides a good value by enabling our inside sales team.
— Ted Calvin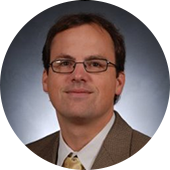 I have found Callbox to be a relatively inexpensive way to generate leads. I have only been using them for a few months but so far I am getting reach into markets that I would not have the time to develop ourselves. Great for opening up a new vertical.
— Joel Golub
Callbox Account-based Marketing Process
Identify
compile a list of companies that match your target customer profile
Expand
profile key prospects and stakeholders within target companies
Engage
connect with prospects across all channels using relevant communication media
Convert
set and confirm appointments with the right people
Manage leads. Monitor campaigns. Nurture relationships.
Get your marketing running on all gears.
By combining the power of our in-house campaign management platform, Callbox Pipeline, and the highly-rated sales and marketing software, HubSpot, we create a more seamless, end-to-end customer acquisition process to drive your sales and grow your revenue.
How
we

use Callbox Pipeline to drive

your

lead generation and appointment setting campaign:
Managed leads and appointments

Personalized communications
How
you

can leverage HubSpot to nurture

your

leads and turn them into customers:
Full contacts and leads data

Hassle-free nurturing and follow-ups

Unified approach to contacts management and automation
CASE STUDY
Managed IT Firm, a Long-Term Callbox Client, Closes $150K in One Campaign
Vendors selling complex products need technically savvy marketers to engage potential customers. Callbox shared its industry expertise with this managed IT provider, and helped the Client close $150,000 in sales. READ FULL STORY
90 qualified appointments
Top Ranking B2B Lead Generation Services
★★★★★
Best Sales Lead Generation Services
Comparakeet
★★★★★
Best B2B Lead Generation Services
Business.com
★★★★★
Best Call Center Company in Los Angeles, CA 2020
ibtimes.com
Start tapping into more sales opportunities in California. Book a free consultation.