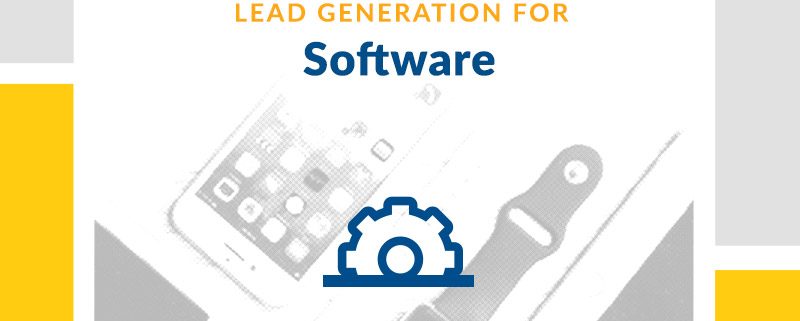 Lead Generation for Software Products and Services
From specialized applications to enterprise systems, we find new customers for your products through one-on-one sales outreach.
Callbox helps B2B software companies grow their sales pipeline by connecting with their target customers and turning them into qualified leads and opportunities.
We match your software solutions with potential buyers that meet your target profile and qualify each prospect based on fit and purchase intent. We then prepare each lead or appointment for the next step in your sales cycle by driving their interest to learn more about your product or service.
Callbox carries out all of this through targeted one-on-one outreach with decision makers through a combination of phone, email, social, and online channels. We connect with every contact in an organization needed to complete a lead or book an appointment.
We equip your Callbox campaigns with a complete range of tools and resources including Pipeline CRM, our lead management/marketing automation platform, and our massive proprietary database of key business contacts, which enable your Callbox team to target the right software decision makers such as:
Chief Security Officers (CSOs)
Chief Information Officers (CIOs)
Chief Technology Officers (CTOs)
IT Managers/Directors
Product Managers
Project Managers
Line of Business (LOB) Managers (Accounting/Finance, HR, Operations, etc.)
With over 14 years of managing campaigns in different B2B software verticals, Callbox has deep domain knowledge and in-depth industry experience in complex-sale software solutions such as:
Accounting and Financial Software
ERP Software
Business Intelligence Software
CRM Software
HR and Payroll Software
RegTech or Regulatory Technology
FinTech or Financial Technology
Medical Billing Software
Cloud Computing / Cloud Services
Project Management Software
Cloud Management Software
Workforce Management Software
Document Management Software
Industry-specific Applications
Want more Software leads?
Tell us something about your business and your requirements and we'll design a solution for you.
Dial 888.810.7464 to speak with a Callbox Marketing Consultant.

You can also email us at sales@callboxinc.com

Or set a phone appointment – fill in the form below and click Schedule Callback

We promise it's short, 2 minutes, tops and we'll call you
Software Insights
Identify the top industries and verticals where Software Sales Opportunities tend to come from
What you get when you sign up for our Lead Generation Service:
Account Manager, Dedicated Sales Rep, Email & Social Marketing Specialist, Research & Data Analyst, Quality Analyst
Get the benefits of an All-in-One Marketing Package – Voice, Email, Social Media, Web and Mobile Marketing
Take advantage of access to over 35 million target businesses from the US, UK, Australia, Asia, and more
Managed Marketing Automation
Never again miss an opportunity to sell as we nurture all leads for you until they are ready to engage
Up-to-date Target Contacts
Keep your data up-to-date and your marketing campaigns relevant with fresh, phone-verified data
Opportunities and Warm Leads
Get ready to close the deals because we're sending warm, qualified leads and appointments your way!
Get More Qualified Leads. Request Pricing.
+1 888.810.7464 +1 310.439.5814
Call us now to speak to a marketing consultant!
Fill up our form and we'll get back to you!
Busy schedule? Tell us when you're free.
Schedule your consultation times.
You can suggest up to 3:


Availability for Monday,
| | |
| --- | --- |
| 10:00 AM | 02:00 PM |
| 10:30 AM | 02:30 PM |
| 11:00 AM | 03:00 PM |
| 11:30 AM | 03:30 PM |
| 12:00 PM | 04:00 PM |
| 12:30 PM | 04:30 PM |
| 01:00 PM | |
Please Select Time Schedule.
* We will handle your contact details in line with our Privacy Policy
SINGAPORE
+65 3159.1112
UK
+44 20.74425066
AUSTRALIA
+61 2 9037 2248
NEW ZEALAND
+64 9.9143122
MALAYSIA
+60 3.9212.5776
HONG KONG
+852 3.6786708
General Inquiries
Sales Assistance
Media Inquiries
Job Inquiries
4294 Balboa Blvd. #353, Encino CA 91316 USA
Call us right now
| | |
| --- | --- |
| USA | +1 888.810.7464 Toll free |
| USA | +1 310.439.5814 |
| Singapore | +65 3159.1112 |
| Australia | +61 2 9037.2248 |
| New Zealand | +64 9914.3122 |
| Malaysia | +60 3.9212.5776 |
| Hong Kong | +852 3678.6708 |
| UK | +44 20.74425066 |
About Us
Founded in 2004, Callbox is the largest provider of Multi-Touch Multi-Channel Marketing solutions for businesses and organizations worldwide. Its core competencies include Lead Generation, Appointment Setting, Lead Nurturing and Database Services, delivered through its proprietary marketing automation platform, the Callbox Pipeline.

Callbox enables companies to gain a foothold in their priority markets by initiating conversations with prospects through the efficient and intelligent use of targeted touchpoints over six channels: voice, email, social, chat, website and mobile.