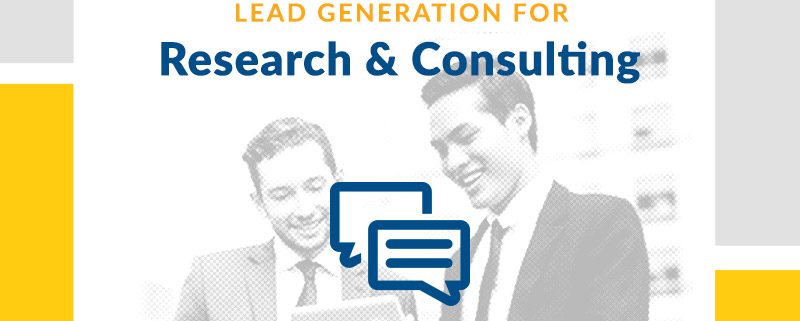 Lead Generation for Consulting Services
Looking to generate high quality consulting leads?
When the goal is to generate qualified consulting leads, that's where Callbox comes in.
Callbox provides marketing leverage to organizations offering research and consulting services including (but not limited to):
Industry and market analysis
Client profiling
Business due diligence
Research management
Sales and operations planning
Financial and forensic analysis
Market strategy formulation
Best practice benchmarking
We initiate smart B2B lead generation campaigns to generate research and consulting leads from the financial, healthcare, telecommunications, software, hardware, biotechnology, and other industries from both government and private sectors.
Dial 888.810.7464 to speak with a Callbox Marketing Consultant. You can also email us or set a phone appointment  – just fill in the short form below and click Schedule Callback (we promise it's short, 2 minutes, tops) and we'll call you.
What you get when you sign up for our Lead Generation Service:
Account Manager, Dedicated Sales Rep, Email & Social Marketing Specialist, Research & Data Analyst, Quality Analyst
Get the benefits of an All-in-One Marketing Package – Voice, Email, Social Media, Web and Mobile Marketing
Take advantage of access to over 35 million target businesses from the US, UK, Australia, Asia, and more
Managed Marketing Automation
Never again miss an opportunity to sell as we nurture all leads for you until they are ready to engage
Keep your data up-to-date and your marketing campaigns relevant with fresh, phone-verified data
Get ready to close the deals because we're sending warm, qualified leads and appointments your way!
Get More Qualified Leads. Request Pricing.
Busy schedule? Tell us when you're free.
Schedule your consultation times.
You can suggest up to 3:


Availability for Sunday,
| | |
| --- | --- |
| 10:00 AM | 02:00 PM |
| 10:30 AM | 02:30 PM |
| 11:00 AM | 03:00 PM |
| 11:30 AM | 03:30 PM |
| 12:00 PM | 04:00 PM |
| 12:30 PM | 04:30 PM |
| 01:00 PM | |
* We will handle your contact details in line with our Privacy Policy




















Callbox serves cookies to improve and enhance the functionality of our website. By continuing to use this website, you consent to the use of cookies in accordance with our
Cookie Policy