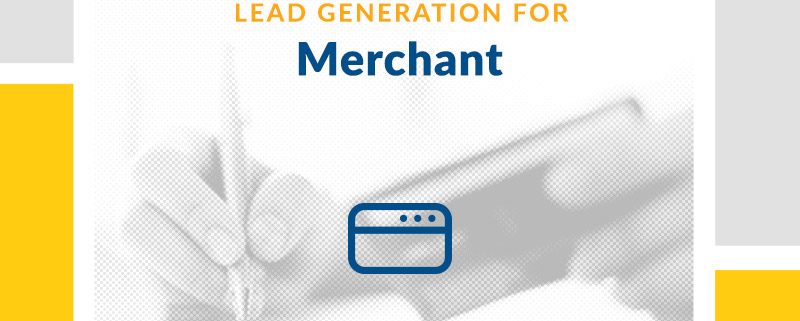 Lead Generation for Merchant Services
Let Callbox clear the way for more clients to come knocking at your door.
Callbox's merchant account lead generation services provide direct marketing services to seek out highly qualified prospects for credit card processing, online check verification, merchant transaction processing, and cash advance. We conduct extensive market research and business profiling to identify potential business match-ups to maximize your sales appointments.
We market the following merchant services:
Credit and Debit Card Processing
Cash Advance
Point of Sale (POS) System
Electronic Check Processing
ATM Services
Online Transaction/Payments
Wireless Terminals
Ready to get started?
Let's talk about how we can work together to generate more opportunities and revenue growth for your business.
Merchant Insights
Gain insights on the size and composition of the potential audience for your Merchant business
What you get when you sign up for our Lead Generation Service:
Account Manager, Dedicated Sales Rep, Email & Social Marketing Specialist, Research & Data Analyst, Quality Analyst
Get the benefits of an All-in-One Marketing Package – Voice, Email, Social Media, Web and Mobile Marketing
Take advantage of access to over 35 million target businesses from the US, UK, Australia, Asia, and more
Managed Marketing Automation
Never again miss an opportunity to sell as we nurture all leads for you until they are ready to engage
Keep your data up-to-date and your marketing campaigns relevant with fresh, phone-verified data
Get ready to close the deals because we're sending warm, qualified leads and appointments your way!
Get More Qualified Leads. Request Pricing.
Busy schedule? Tell us when you're free.
Schedule your consultation times.
You can suggest up to 3:


Availability for Sunday,
| | |
| --- | --- |
| 10:00 AM | 02:00 PM |
| 10:30 AM | 02:30 PM |
| 11:00 AM | 03:00 PM |
| 11:30 AM | 03:30 PM |
| 12:00 PM | 04:00 PM |
| 12:30 PM | 04:30 PM |
| 01:00 PM | |
* We will handle your contact details in line with our Privacy Policy




















Callbox serves cookies to improve and enhance the functionality of our website. By continuing to use this website, you consent to the use of cookies in accordance with our
Cookie Policy