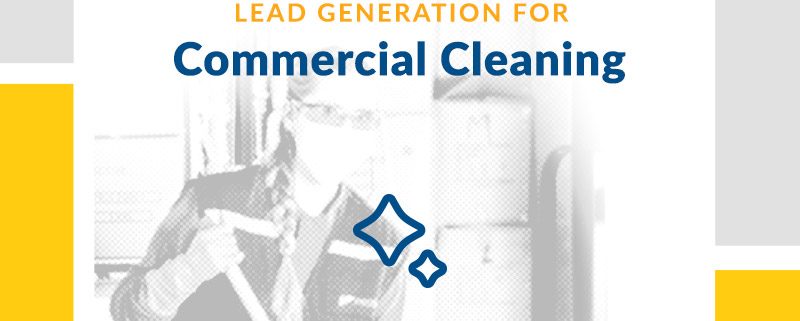 Lead Generation for Commercial Cleaning
Time for you to clean up with a bunch of shiny, brand new leads!
Callbox helps you get more janitorial service leads and contracts by identifying potential customers within your market area. We contact and set appointments with Facility Managers and Building Maintenance Officers from various commercial facilities and private and government establishments such as hospitals, clinics, schools, offices, resorts, sports arenas, and convention centers. We qualify each commercial cleaning lead using your preferred qualification criteria
We provide first-rate telemarketing lead generation and appointment setting services for commercial cleaning companies of all sizes. Our expertise in the commercial cleaning industry enables us to identify and use the most efficient lead generation tools and vehicles to find the best commercial cleaning leads. We set appointments for you with pre-qualified prospects so you get quality face-to-face meetings with target clients who are ready and willing to meet with you with confirmed budgets.
We generate janitorial sales leads and set appointments for the following services:
General Office Cleaning
Hard Floor Care
Carpet Cleaning
Blind and Window Cleaning
Restroom Sanitation
Ceiling and Wall Cleaning
Parking Lot Maintenance
Trauma Clean-ups
Pressure Washing
Fire and Flood Clean-up
We've worked with:
Jan-pro Cleaning Systems
Jani-King Commercial Cleaning Services
Heits Building Services
i-Clean Global
Service Master
Mint Condition Inc
The Janitorial Agency
Do you want more Janitorial Leads?
Let's talk about how we can work together to generate more opportunities and revenue growth for your business.
Commercial Cleaning Insights
Analyze successful IT marketing campaigns and apply the relevant information into your own marketing approach
What you get when you sign up for our Lead Generation Service:
Account Manager, Dedicated Sales Rep, Email & Social Marketing Specialist, Research & Data Analyst, Quality Analyst
Get the benefits of an All-in-One Marketing Package – Voice, Email, Social Media, Web and Mobile Marketing
Take advantage of access to over 35 million target businesses from the US, UK, Australia, Asia, and more
Managed Marketing Automation
Never again miss an opportunity to sell as we nurture all leads for you until they are ready to engage
Keep your data up-to-date and your marketing campaigns relevant with fresh, phone-verified data
Get ready to close the deals because we're sending warm, qualified leads and appointments your way!
OUR COMMERCIAL CLEANING CLIENTS