A series of high-profile reports published earlier this month further cements Callbox's place among top lead generation providers.
The Callbox team is off to a strong start in 2018 as newly-released rankings from Clutch, Profiles and Reviews, Business.com, and 10Seos show the company continues to outperform its lead generation peers in a number of service categories and criteria. The recent round of recognitions extends Callbox's unbroken string of high rankings going back several years.
No. 1 in Clutch's Top B2B Lead Generation Category (as of January 10, 2018)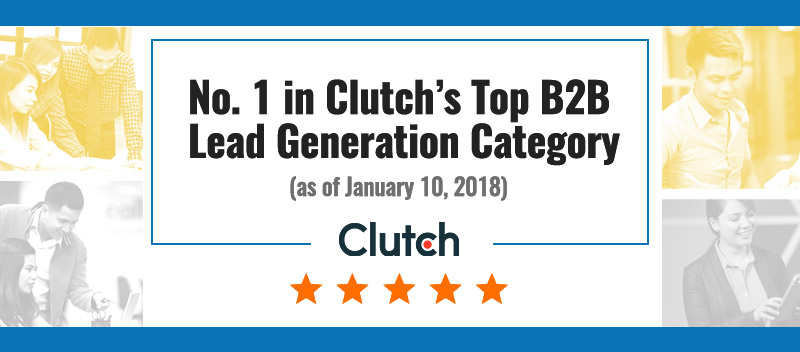 Callbox topped Clutch's latest B2B Lead Generation Leaders Matrix, jumping 3 notches from its ranking last year. The report showed Callbox received a score of 33.8 points under the "Ability to Deliver" criterion and a rating of 75% for "Service Focus". Callbox's Ability to Deliver score was buoyed by excellent performance in all three components that make up the yardstick: Reviews (16.4 points), Client Portfolio (7.8 points), and Market Presence (9.6 points).
Clutch is a ratings website that helps buyers compare and evaluate IT service providers. It rates and ranks vendors using its trademark Leaders Matrix tool, which gives more weight to customer feedback.
No. 1 on Profile and Review's 2018 Top 10 Lead Generation Service Providers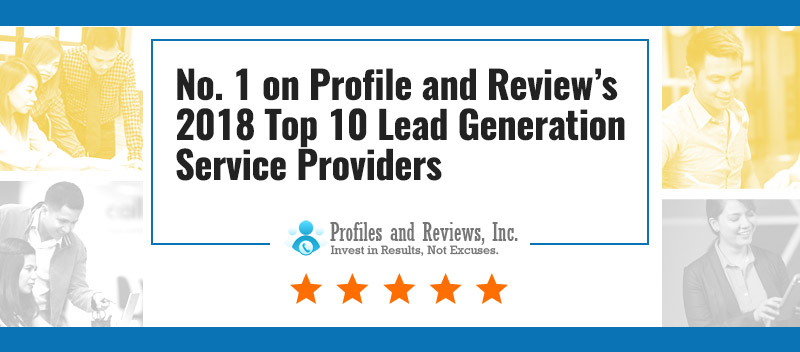 Profiles and Reviews recently ranked Callbox #1 on its 2018 Top 10 Lead Generation Providers list. While it gave Callbox and five other lead generation companies a 5-star rating, only Callbox offered all four of the key lead generation solutions in its main comparison table: Digital Media, Direct Mail, Telephone Contact, and CRM Integration.
Profiles and Reviews has more than 50 years of call center management experience. This makes the rating company a trusted resource among businesses looking for lead generation solution providers and other call center services.
No. 4 on Business.com's Best Sales Lead Generation Services (as of January 3, 2018)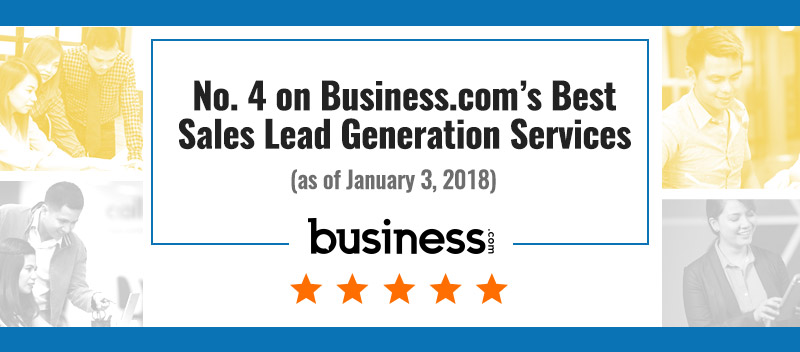 Callbox took the 4th spot on Business.com's latest Best Sales Lead Generation Services rankings. The list compares how well each provider measures up to the competition in terms of lead generation methodology, lead tracking capabilities, reporting tools, and customer support. Business.com cites Callbox's multi-channel, multi-touch philosophy, Pipeline lead/campaign management platform, robust list of business contacts, and full-service campaign teams as the main factors that contribute to the company's high ranking.
Since 1999, Business.com has remained a leading resource portal geared toward small businesses, offering valuable content and expert advice for managing and growing their companies.
No 4. On 10 SEOs' Top 10 Lead Generation Companies for Services, January 2018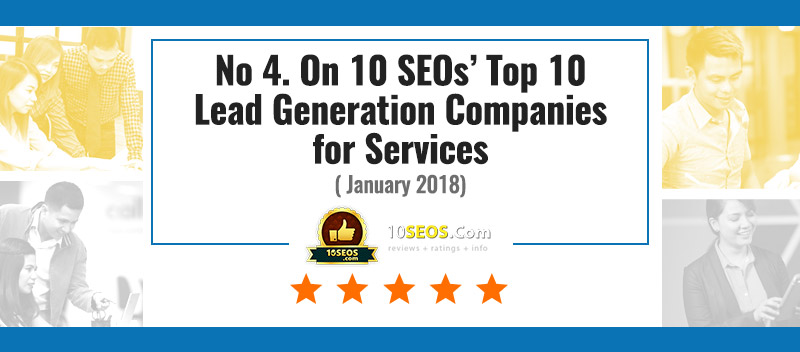 Callbox also places 4th in 10 SEOs' most recent list of top 10 lead generation firms. While 10SEOs is primarily a rankings and reviews resource for SEO services, the website also serves as a useful guide for comparing providers of other marketing solutions such as generating qualified sales leads and appointments.
Like the other rankings and ratings portals mentioned earlier, 10 SEOs prioritizes customer feedback when determining rankings. 10 SEOs follows a very strict ranking criterion that combines actual customer experience and in-depth company project portfolios.
The Callbox team welcomes all these developments as a sign that its focus on customer success continues to drive results. Throughout its 14-year history, Callbox has maintained a lengthy track record of outstanding performance. With the new ratings, the trend will last well into the future.