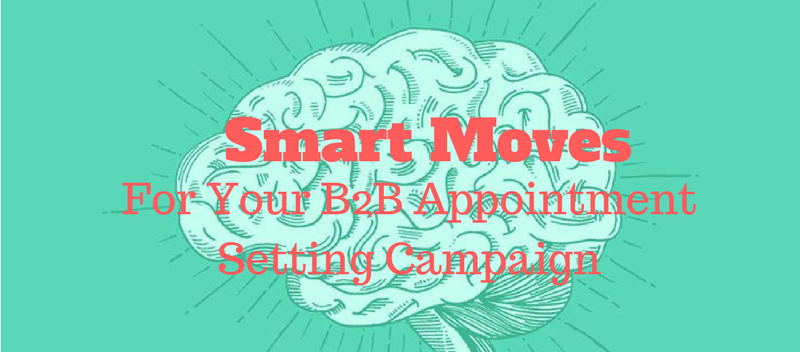 Part and parcel of a successful B2B marketing campaign is the fact that companies need to implement effective and not to mention workable strategies. And this has always been the issue that has to be addressed at best: What can companies do to increase their sales appointments and therefore improve the bottomline.
After all, B2B appointment setting is a big deal because this is the aspect of one's campaign that does all the dirty work of softening up and transforming even the hardest leads into sales opportunities. In this sense, companies need to work harder in order to make the transition possible. And there's nothing like a strategic meeting between marketing and sales to make this work out for the best. Read this Marketing is from Mars, Sales is from Venus
Meanwhile, you can always apply several methods that will help you strike a chord in your prospects. Here are some effective tips that will surely give your revenue goals a much-needed boost.
#1) Don't try to overanalyze things.
A good bulk of appointment setting involves listening to your prospects and getting to the core of the issues they want to resolve. Along these lines, a marketer should always stay on track and absorb everything that the prospect has to say. Thinking about your own opinions and creating imaginary scenarios just so you can preempt the prospect only serve to distract from the substance of the prospect's concerns. With that said, put your subconscious to sleep for a while and listen intently to what the prospect says. This will help you a lot, particularly in terms of identifying the solutions being sought.
Related: How to Get Quality IT Appointments Hands-Free with Marketing Automation
#2) Take yourself down.
Sometimes just can't seem to silence their subconscious minds. Come to think of it, who can? It's part of being human, but just like every human flaw, there are ways to get around. One thing's for sure, you can always argue with yourself and keep your other half (your subconscious half, that is) from butting in. Especially when a telemarketing call takes a rather more interesting turn, you must always consider the fact that you have to keep your mind in the game. Do not let your subconscious take control of the conversation by providing worst-case scenarios and contradicting everything the prospect says. Instead, tell your subconscious to stay out of the conversation until it results in a sales commitment.
Related: What Makes an Outstanding Telemarketing Campaign [for All Types of Industry]
#3) Ask questions.
Your main aim is to hear your prospects out. Obviously, the interaction will go nowhere if you take on a more passive outlook. There's basically no assurance that the call will end up favorably on your part. Again, listening also entails actively processing the information you get from the prospect. And from these pieces of information, you can form better messages that resonate well with your prospect's expectations.
Get our FREE sample telemarketing scripts for All Industry types. This includes scripts for appointment setting, event telemarketing, and data profiling:
A WINNING SCRIPT and S.M.A.R.T Calling strategy is surely the BEST combo!
Get more qualified telemarketing leads today! Dial 888.810.7464
This ebook walks you through some key questions and tips to help you get started on using a predictive lead scoring system for ranking and classifying leads. Grab a copy here!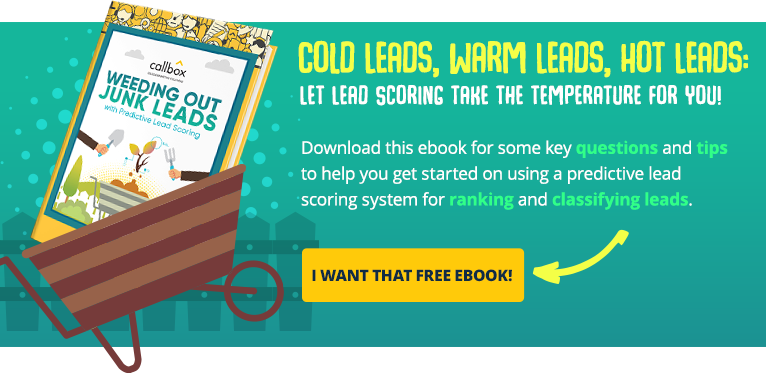 https://www.callboxinc.com/wp-content/uploads/2021/08/Watch-On-Demand-5-Times-Telemarketing-Can-Get-Your-More-Leads-and-Sales.webp
450
800
Melody Esteban
https://www.callboxinc.com/wp-content/uploads/2021/07/callbox-logo.svg
Melody Esteban
2021-08-19 18:33:33
2021-09-24 03:57:16
Watch On-Demand: 5 Times Telemarketing Can Get Your More Leads and Sales
https://www.callboxinc.com/wp-content/uploads/2020/04/How-to-Turn-Outbound-Call-Rejection-into-a-Success-Call.jpg
450
800
Rebecca Matias
https://www.callboxinc.com/wp-content/uploads/2021/07/callbox-logo.svg
Rebecca Matias
2020-04-02 10:19:25
2021-08-04 23:12:35
How to Turn Outbound Call Rejection into a Success Call
https://www.callboxinc.com/wp-content/uploads/2020/03/Phone-Marketing-in-2020_-How-to-Leverage-Phone-to-Grow-Your-Business.jpg
450
800
Rebecca Matias
https://www.callboxinc.com/wp-content/uploads/2021/07/callbox-logo.svg
Rebecca Matias
2020-03-09 08:00:33
2021-07-26 23:47:33
Phone Marketing in 2020: How to Leverage Phone to Grow Your Business