For many in B2B marketing, numbers are significant for the fact that they indicate the effectiveness of a marketing campaign and pinpoint areas of improvement. For instance, more traffic of marketing leads encourages the enhancement of lead generation through the addition of more channels to the marketing mix.
In this particular case, increased profitability seems like it can get a statistical boost from multi-channel marketing. A study quoted by B2BMarketing.net reveals that using two devices for brand exposure can boost ad awareness by up to 60% and brand recommendation by up to 15%.
---
While this is true, there is still no telling how much acquired traffic will actually convert into sales leads. This brings us to the question: Is multi-channel marketing really worth it?
---
Apparently, using a wide array of engagement platforms entails a lot of risk. There is always the cost of maintaining a consistent campaign across many different areas. Producing the type of content that engages the right audience can also be difficult.
This and many more factors are the main reasons why B2B marketers are reluctant to use multi-channel marketing. But as 50 billion devices will access the internet by 2020, many that were not able to accept social media and mobile in the last decade will inevitably succumb to the pressure now that users have taken control of the buying cycle.
Marketers may need to change their approaches to source the highest value they can get from their marketing mix.
#1) Take note of key metrics.
Social shares and mentions are a great way to know whether your current content strategies are being applied to full effect. Run an initial version of your campaign and see how your audience interacts with your messaging. You can gain a comprehensive picture of buyer trends from there.
Related: Why B2B Social Media Marketing Still Deserves Attention
#2) Prioritize the right channels.
When planning for a multi-channel campaign, there is no need to use every available medium. Writing for Salesforce, author Mark Evans notes: "Establishing priorities and selecting content that makes the most sense strategically and tactically makes it easier for brands to be successful. It lets them focus rather than spreading their efforts, which is often a recipe for failure." He further suggests using extensive audience research and social listening to outline top priority channels to push a message forward.
Related: Creating a B2B Multi-Channel Marketing Strategy that Surely Delivers
#3) Update your content.
According to a Content Marketing Institute article by Michelle Linn, quantity is never a prevailing issue in multi-channel marketing. Prioritizing the need for engaging content over mass messaging is a surefire step in maximizing acquisition of high quality leads. Marketers will just as well say it is all worth the trouble.   
Related: 5 Rich Media for Enhancing your Brand's Influence in Google+
The Calling Rule that Generated a Million dollar Sales Close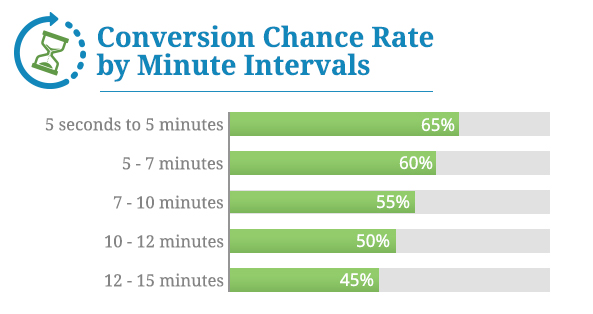 Create better telemarketing strategies, Check out The Savvy Marketer's Guide
Learn more about our Multi-Channel Marketing! Dial 888.810.7464