Cat Meme-driven Marketing for the Uninitiated
from Rebecca – The Savvy Marketer
The internet is a nifty tool for many things. We use it to find information we need for a term paper we would hand in on the last minute. We use it to unwind by way of watching an obscure YouTube prank video a friend recommended. For B2B companies, the internet is their main channel for their lead generation. Almost all marketing campaigns are run online and it makes perfect sense to delve into social media marketing as well as content marketing to benefit the sales pipeline, because hey, everyone's online now.
But we can all say the internet's existence is validated by a certain cultural phenomenon that is harder to get rid of than a tennis-sized furball. We are talking about friggin' cat memes.
For some reason, people can't get enough of cat memes, because cats are just plain awkward and we can source something funny from every situation their cute little paws take them. You can assume that tying up hilarious cat memes to promote your product and generate quality leads is a far-fetched idea. But for some companies, this is a strategy that takes them directly to the cheese.
But how effective are cat memes in terms of marketing anyway?
#1. They catch your attention
In today's digitally integrated generation, knowing how you should get your message across is as important as the message itself. Think of it this way: You have a software product intended to benefit startups in the app development arena. Of course, this market is composed of young adults with a penchant for obscure humor and seeking out pop culture references in everything. So, do you think they would listen to a post that rambles on about "the bottomline" and "efficiency"? You may very well avoid going down the road paved with technicalities and instead use an image of a Tabby cat sitting in front of the computer and looking frustrated. Potential customers might miss out on some important details, but you already had their attention with the cat's annoyed face.
Related: How NOT to Market your Product: 9 of the Worst Branding Failures
#2. They give your brand a modern personality
The social media revolution brought about the need to be authentic. People want to create for themselves (at least semblances of) original existences online. And companies should follow through by adding a bit of personality to their brands because they tell your audience, "Look! We are as cool as everybody else!" And just as everybody else, you are sure to bring in a lot of prospects to the fold through ironic cat memes. Now, that's making an authentic statement.
Related: Beat the Giants: Marketing Tips and Tricks for Startups
#3. They go viral
Cat memes are effective for carrying your message around the web. And it is because of their viral potential that marketers now are exploiting the trend. Because cat memes are relatable and they tell stories that make people want to share them. It's just a matter of using the right memes for the right line of products you currently have.
Below are the successful marketing campaigns that had made use of the feline's charm: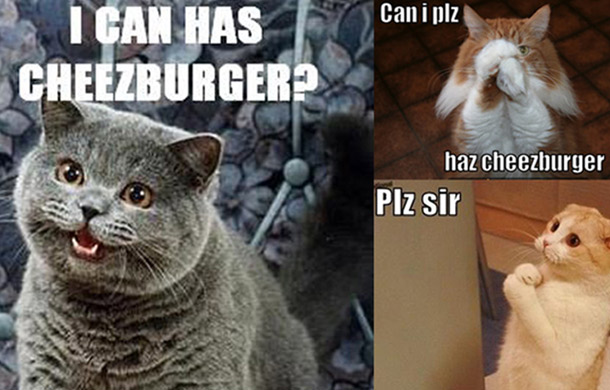 And the one that started it all in 2007, Ben Huh is the founder of Seattle-based business Cheezburger, which now has 90 employees. It owns a network of humor blogs and the popular website I Can Has Cheezburger, home of the LOLcat meme, in which cute cat photos are paired with funny captions. The Cheezeburger blog network attracts 25 million unique visitors per month and has raised $32 million to create a platform where anyone can create memes. It is also the subject of Bravo reality TV show LOLwork. (Source: www.entrepreneur.com)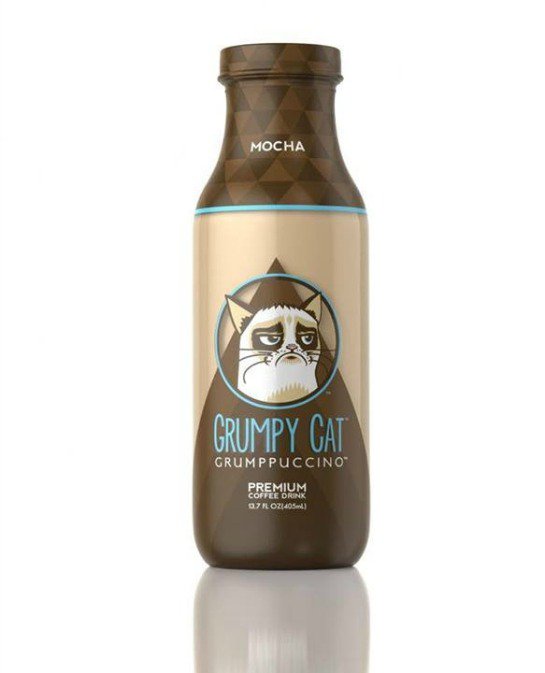 The popular Internet meme Grumpy Cat is continuing to grow its brand. The cat is now the face of a new beverage, Grumpy Cat Grumpuccino.
A cat might not be the most traditional choice for the cover of a marketing publication, but Grumpy Cat has made an impact on the marketing world since being introduced on Reddit.com in 2012. ( Source: smallbiztrends.com)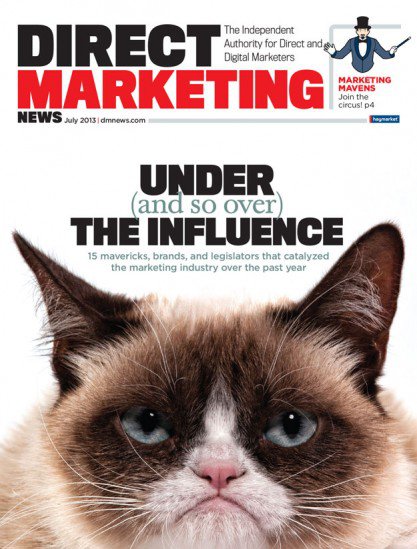 Do you think cat memes are great drivers for marketing? What other memes can B2B use to improve their lead generation? Tell us in the comments below.