For marketers in the B2B industry (or in any industry for that matter) it is essential to put content way ahead. We can see now how a lot of businesses make a great deal out of creating campaigns that promise a large influx of qualified sales leads.
While social media engagements and landing pages offer some level of advantage in this respect, we also need to look into the potential of a steadfast email campaign.
But, for much of the talk about how it secures sales appointments more effectively compared with other channels, email marketing has incurred a bad rap over the years. Thanks to bad marketing behaviors, people have developed some measure of distaste for email marketing. As a result, spam filters have become more aggressive in terms of thwarting messages they deem useless.
To avoid this, a marketer should know how to craft newsletters or other email materials that actually engages prospects and lures them into the sales pipeline – no questions asked.
Here are some ideas you can use to give your email marketing the spice it needs to warm up quality leads like it supposed to.
#1. Give your audience something to talk about
And don't just peddle the the best things about your product or service. What people need is thought leadership, and it can give your brand a big boost in appeal if you weigh in on certain issues. But beyond becoming an influencer yourself, you will also encourage audience to engage, allowing more opportunities where a sales appointment is very much possible.
#2. Keep reminding your audience
Not really flooding your prospects' inboxes. Instead, you should always introduce yourself first and foremost, ensuring that people will always remember your brand and what it stands for. A perfect example is how Zizinya Web Solutions does this in its lead nurturing campaign. Not many people will remember who you are, so it makes perfect sense to keep introducing yourself until you establish brand recall. Here are the 10 Things Only B2B Brands with Solid Global Reach Can Understand
#3. Create effective call-to-actions
A good email campaign should always end with an activity. Whether it leads back to your landing page or a sign up for a free trial, effective call-to-actions do all the handy work in terms of moving audience interactions forward. All you have to do is create appealing ones along the lines of "Don't want to miss out? Click here."
Related: The Pick-up Lines of Email Marketing: How to Increase Open Rates In Just a Few Words
#4. Ecommerce Email Marketing
Truly great companies are always changing and evolving, and it's something your customers expect. What they don't expect is to be told ahead of time about those changes. It's unusual indeed if you're going to change the way you communicate with a lead or customer, to give them clear and fair warning. That way, if they aren't happy with the proposed changes, they'll just make the necessary adjustments to keep their inbox clean.
#5. A Sense of Urgency
You should create a sense of urgency with a call-to-action. If it's done right, that's what makes a lead take action. However, often, the call-to-action is positioned in such a way that makes urgency look like being pushy.
#6. The Compliment Sandwich
There's nothing better than asking for as well as receiving feedback from your users, even if they aren't exactly a power user. In fact, the power users are often the ones who can make your product or service even better. They have identified roadblocks to success that other leads and customers might be facing.
Related: Slaying Your (Mailer) Daemons and Reducing Email Bounces
#7. AmazonLocal
Email from AmazonLocal is short and sweet, with only one call-to-action. When you click through email you can tell them what you like and dislike. That way, the deals they send you in the future can be more in line with what you are more likely to actually want.
#8. ModCloth Style Whiz Quiz
AmazonLocal's method of to personalize email content is very effective, but props should be given to e-retailer ModCloth with its Style Whiz Quiz email. The end results are precisely the same, both ModCloth and AmazonLocal know what their email recipients like, and they can better segment their email lists in order to provide more relevant content. But ModCloth's email lets recipients take a fun survey to get their answers.
---
 Check out this Email Marketing Series: How to Make your Emails Impossible to Ignore [Video]
---
 #9. Focus Pointe Global
Focus Pointe Global provides focus groups so your business can get some meaty market research. Their email asks you to participate in one of their online surveys, and it's the simplest email you could possibly imagine. All of the information you need to know to determine whether you want to participate is called out in bold, with extremely short copy that explains everything immediately afterward.
#10. Zipcar
Zipcar's abandonment email calls the reader back to their website with some lighthearted copy that nudges you in the right direction. It also reminds them of the value of using Zipcar, being so economical and helping our planet. If the visitors to your site are abandoning shopping carts or landing pages, then use your email marketing in this same way to remind them that they have some unfinished business on your website.
Related: Sending Emails on Sunday? Are you Kidding me?!
#11. ModCloth Referral
If you have a referral program, do your customers know about it? ModCloth's recognizes that even engaged customers might not know you offer referral benefits. Email marketing can be ideal for ongoing communication with prospects and engaged leads, never forgetting about keeping them in the know.
#12. Uncommon Goods Lets Customers Sell
UncommonGoods leverages the power of social proof to beef up their Mother's Day email marketing campaign. This email provides recommendations for those who struggle to decide on a gift, but it also can highlight what other customers have to say about them.
Related: 7 Amazing Ways "Social Media" Can Build Your Business Email Subscribers
#13. Zizinya Web Solutions
Zizinya Web Solutions uses email in one of its lead nurturing email series, and it's a great example of a principle that so many email marketers forget: Your inbox recipients don't always remember who you are.
Use a reminder somewhere in the first paragraph of your email to tell the reader who you are and why they are being contacted. Reminders like this are critical to preventing deletions and unsubscribes.
These are just ten examples of some unusual email marketing ideas that may help convince you to reexamine how you think about using email in today's marketing universe. Try some or all of them in your next marketing push. You might be pleasantly surprised at the results.
Have we missed out on anything? What ideas should be included in this list? Tell us in the comments below.
About the Author:
Timm Danny is a content editor @ Key Difference. He is passionate about SEO service, technology, email marketing services, etc. He wishes to share his knowledge with others and jump into blogging.
Grab a FREE copy of 40 B2B Sales Email Templates for Every Situation! These 40 examples have all been hand-picked from a variety of sources that tested these templates in terms of opens, click-throughs, and replies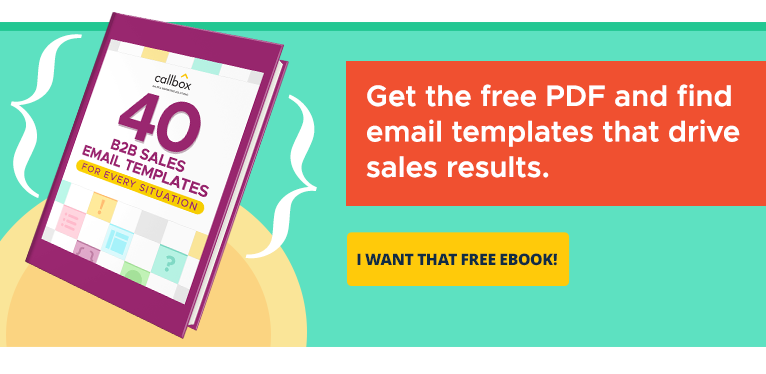 https://www.callboxinc.com/wp-content/uploads/2022/01/What-goes-into-creating-a-successful-Email-Marketing-Campaign.webp
450
800
Melody Esteban
https://www.callboxinc.com/wp-content/uploads/2021/07/callbox-logo.svg
Melody Esteban
2022-01-03 06:00:00
2022-06-27 09:22:42
What goes into creating a successful Email Marketing Campaign
https://www.callboxinc.com/wp-content/uploads/2021/11/Email-marketing-What-does-2022-hold.webp
450
800
Guest Author
https://www.callboxinc.com/wp-content/uploads/2021/07/callbox-logo.svg
Guest Author
2021-11-17 20:57:00
2022-04-08 03:56:02
Email marketing: What does 2022 hold?