The path to success is riddled with many obstacles. There are a few different routes you can take to grow your business but more and more businesses opt for content marketing.
Even if you decide to take a road less traveled, you can't escape the fact that having an online presence is paramount to the success of any business.
Having a website isn't anymore just about leaving your contact info and throwing your customers directly into your webshop. It is much more than that. Selling a product or service is still the ultimate goal, but in order to do that, your website needs to be useful to your audience in other ways too.
The best way to do that is to be informative. And to be informative, you need to have a proper place you can use to present your content. This is where blog takes the stage.
If you decide to invest your time and money into running a blog on your website, you should make sure you do it right. We'll go through the most important areas to emphasize why having a blog is so important and how you can use it to its full potential.
Back up Your SEO Efforts
Like it or not, SEO is a big part of internet/digital marketing and not many businesses have the luxury to skip it.
Having a decent blog on your website will do wonders for you when you start building links towards it. While links in author's bio are relevant and definitely shouldn't be discarded as useless, contextual links still bring more value. If you take a look at the guidelines of reputable blogs in any niche, you will find that most of them don't have a problem if you link to relevant and high-quality content on your blog.
On the other hand, links to sales and landing pages will often be removed or even get your article declined. The only way to get around that is to look for sponsored posts – but that can get really expensive, really fast.
Another big advantage of having a great content on your blog is earning links without actively building them. The idea behind it is that when you have a link-worthy content that ranks relatively high (high enough to be found while researching a target area), people will be inclined to link to it in their articles as a source that adds value to their work.
In a recent study by SEMrush, it was concluded that website traffic is the most important signal to Google in determining your rankings in search results.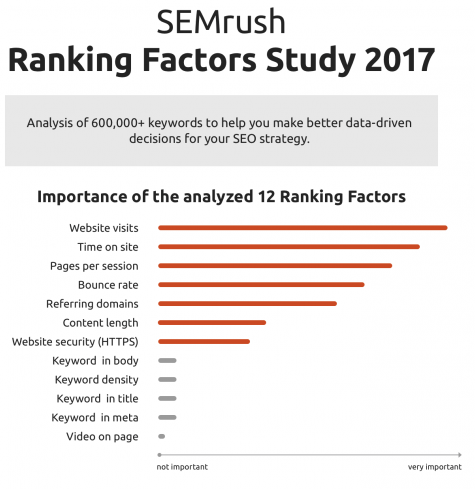 Even if you take their findings with a grain of salt since "traffic > referring domains" seems quite controversial, we can still agree that traffic is extremely important beyond just rankings.
A tried and tested way to increase your website traffic is to create an interesting and useful content that will attract your target audience. Again, the blog is a perfect place to host that kind of content.
If you are then able to rank this content high enough, you should see an increase in organic traffic as people who search for answers are likely to check out your advice.
Related: How to Use SEO To Influence B2B Buyers On Social Media [GUEST POST]
Reduce Bounce Rate & Increase Time Spent On Site
The same research we cited earlier also concluded that bounce rate and time on site are also very important ranking factors.
One of the best ways to improve these signals is through quality content on your website.
Let's explain this with an example.
You wrote a guest post for a website and you placed a couple of contextual links. Let's assume your target audience analysis was on point so the bounce rate won't be affected because you were talking to the wrong people.
One link leads to a landing page and the other one to a blog post. The latter one seems to have a significantly lower bounce rate than the first one. Why? Because the visitor doesn't want to be sold yet. This is especially true if you are a smaller business and this is your first contact with the potential client. It isn't the time to sell but to build trust and pull them into your marketing funnel. More on that soon.
Blog and the increased time on site go hand in hand. It doesn't matter if the visitor is taking a quiz, reading an article, trying out a demo of your product or something else, interesting and useful content is what will keep them from leaving.
Related: 6 Most Important and Untold Benefits of Repurposing Old Content
Improve Your Content Marketing  
Doing any kind of long-term content marketing plans without a proper blog is just silly. As it is obvious you should have it, let's see how you can use a blog besides having a place to dump your content into.
Help Your Social Media Manager
Gathering social media following and engaging your audience has become an integral part of any marketing strategy.
Being present on social media means you have to have something to share with your followers on a regular basis. Even if you are full of ideas now, sooner or later you will run into a problem of not having anything to share. Having a blog that features news and advice is a perfect place to welcome visitors from any social media channel.
Additionally, people are attracted to brands that can help them solve their problems. If you are doing that by linking to other websites, you are doing yourself a huge disservice. You could direct all that traffic directly to your blog if you had something to show.
Pull Them Into Your Marketing Funnel
Setting up a marketing funnel and matching content with the stage of the funnel your customers are in can be a post in itself so we won't be diving too deep into it. What we will do, however, is describe the role a blog can have in the funnel.
As we mentioned before, people that come to your blog for the first few times often aren't ready to buy something yet. That doesn't mean they won't be ready to make a purchase after a couple of additional iterations. They just need to make sure you are a reliable and trustworthy brand.
Interesting thing is that a blog can serve as a platform that features content for every stage of the marketing funnel beside the purchase itself.
When you bring visitors to your blog, depending on the type of post they are reading, you can do several things:
Point them to other helpful posts they might be interested in

Ask them to follow you on your social media channels

Ask them to subscribe to your newsletter

Offer them a lead magnet in exchange for their contact info

Point them to your landing page/trial/product if they are reading an article that covers the area in the bottom part of the funnel (Consideration, Intent, Evaluation)
But wait, there's more.
If you are using PPC (Facebook, Google, Twitter) you can target the people who visited your blog with a new piece of content and try to pull them into your marketing funnel that way.
Nothing of this would be possible without a dedicated place to feature your content.
Related: 12 Tools to Hack Your Content Creation Workflow [Plus Free Content Calendar]
Build Brand Trust & Authority
When we are talking about brand trust and authority, there are 2 simple questions that need to be covered:
Can this brand deliver on what it promises? (trust)

Do they know what they are doing? (authority)
Now, there are many factors in play that have an impact on the brand image like testimonials, reviews, word of mouth, posts on other sites and so on. However, that doesn't mean a blog can't help too.
You can:
show your expertise by publishing case studies from the projects you previously worked on

ask a satisfied client to write a post about their experience on working with you

do a research in your field and make a post out of your findings

write in-depth content that covers pain points of your target audience

do webinars, instructional videos, tutorials…
Doing everything stated above will help you to build brand trust and improve brand authority which will surely have a positive impact on your business growth.
Related: 4 Signs that you're Getting Positive Responses in your Content
Promote Your Advantages
While we do want to be useful to our audience, we still need to be able to present them our product, show them why we are better than our competition and "brag" about our success and notable collaborations.
While sponsored posts can do the job well, they will require a significant monetary investment and they will be attractive mostly to the audience that is already in the middle of the marketing funnel.
The additional perk is that no one can say "look at how they plug their business on their blog, how shameful". The benefits don't stop here. You have a place to promote your business and make sure your achievements don't go unnoticed while visitors can reach it at their own leisure without being coerced into reading it.
Related: Better Content Means Better Leads: Make the Most Out of Your Content
Improve Customer Engagement & Conversion
Having a blog isn't just about posting articles. It is for posting content. And by content we mean:
quizzes

calculators

infographics

educational videos

reviews

podcasts

lists

case studies

contests
As you can see, there are plenty of content types to choose from. If you are looking to take a full advantage of your blog, you have to think beyond "6 Tips For…" and similar 700-word posts.
That is especially important now that content marketing is in the full swing. If you are in the niche that has a strong content marketing presence, you need to have a more strategic approach.
Mix things up by using different types of content. Interactive content, for example, is a great way to boost engagement and improve conversion rates.
Related: 3 Design Best Practices to Fine-Tune Your Next Content for Visual Learners
Planning Is Crucial
Producing high-quality content on a regular basis isn't something you can do if you don't plan ahead. Chances are your marketing team is small and your budget is limited. Luckily, there is one thing that will help you to get the most out of the resources you have available – a content marketing calendar.
Creating content that is a step ahead of what your competition does will result in a need to use multiple types of content and you will often be forced to commit to creating long-form content. Both approaches require significant time investment and they are hard to coordinate with other work assignments.
That is why planning your content a few months ahead is crucial to success.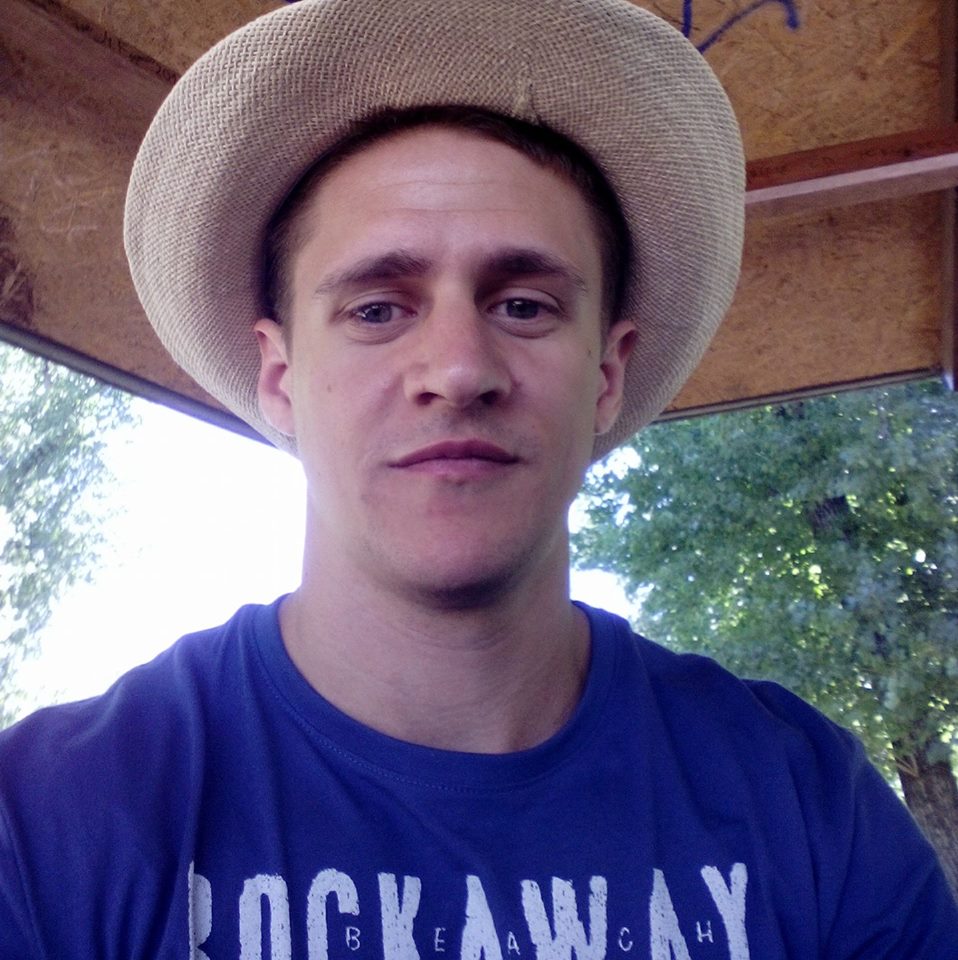 Dario Supan is a content marketer and editor at Point Visible. Except for taking care of projects for our clients and creating helpful blog posts, his interests are related to graphic and web design. He occasionally throws in an on-page SEO project, just for good measure. If he isn't at home or at work, he is probably throwing some weights around in the nearest gym.
Learn more content marketing and lead generation tips at The Savvy Marketer's Blog!
Love to know how we generate qualified leads?
Get in touch with our Marketing Consultant or Dial +1 888.810.7464  or 310.439.5814
Grab a copy of our FREE EBOOK, Why You Should Bet Your Money on Digital Marketing (And Win)! We brainstormed ideas, analyzed data, and interpreted recent developments vis-à-vis previous trends before coming up with a realistic view of this year's marketing trends.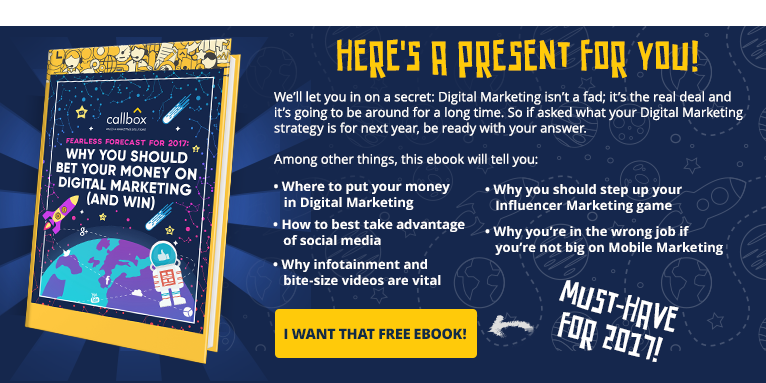 https://www.callboxinc.com/wp-content/uploads/2022/02/The-Top-5-Benefits-of-Digital-Marketing-for-Businesses.webp
450
800
Guest Author
https://www.callboxinc.com/wp-content/themes/enfold-child/assets/images/callbox-logo.svg
Guest Author
2022-02-21 06:00:00
2023-04-06 12:34:07
5 Biggest Benefits You Get from Digital Marketing
https://www.callboxinc.com/wp-content/uploads/2021/11/Creative-Ideas-to-Help-Your-Brand-Stand-Out.webp
450
800
Guest Author
https://www.callboxinc.com/wp-content/themes/enfold-child/assets/images/callbox-logo.svg
Guest Author
2021-11-10 06:00:00
2023-02-05 18:44:20
Creative Ideas to Help Your Brand Stand Out
https://www.callboxinc.com/wp-content/uploads/2021/07/Keeping-Your-Content-Marketing-Fresh-Preparing-for-2022.jpg
450
800
Melody Esteban
https://www.callboxinc.com/wp-content/themes/enfold-child/assets/images/callbox-logo.svg
Melody Esteban
2021-07-14 04:33:18
2023-02-01 02:02:56
Keeping Your Content Marketing Fresh: Preparing for 2022