Callbox Made Swift Success for
US Top Car Insurer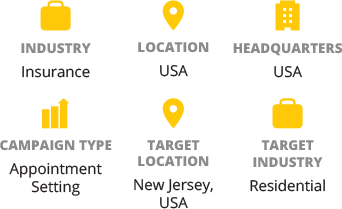 ABOUT
The Client is one of America's largest publicly held personal lines property and casualty insurers, serving more than 16,000 households for more than 85 years now.



Protect people and their belongings is the Client's commitment that drives them to continually innovate by providing top-notch auto insurance and coverage on and off the road: new auto insurance packages comprising personalized policy, rewards, roadside services and tools and resources that offer information, deals, apps etc. were recently launched which the auto insurer urgently wanted to offer to customers, however it also required a more tactical marketing program which their marketing department lacked. So they made the intelligent decision to expedite achievement of project goals – outsource a lead generation program from an equally customer satisfaction-committed
provider, Callbox.
RESULTS WITHIN TWELVE WEEKS
• Utilized Pipeline Lead Nurture Tool
• Maximized Benefits of SMART Calling
• Successful Marketing Of New Car Insurance Packages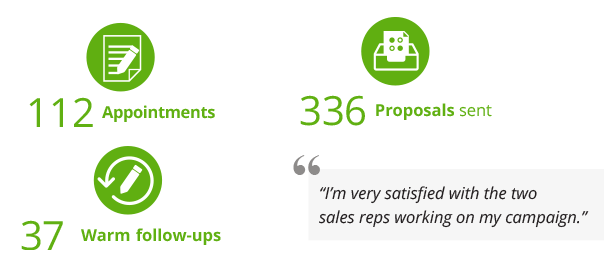 1. With the utilization of the Pipeline Lead Nurture Tool coupled with Callbox SMART Calling process, initial email copies were sent containing overview of new features and services and were received by target prospects.
2. Prospects who opened emails, clicked the website or downloaded pdfs were tracked real-time and were set for follow-up.
3. Agents called the follow-ups to verify and update required contact information like name, address, phone number and email address.

1. Prospects followed-up were educated about the new features and services of the car insurance policy.
2. Agents ensured call quality: all pertinent information validated, probing questions answered and prospects agreed to be contacted by the insurer's representative.
3. Callbox team regularly conferenced with Client to discuss challenges and at the same time develop action plans for campaign improvement.