The 18-classroom school in Brgy. San Juan Molo is supposed to be holding regular classes for elementary children from 7:30 am to 4:30 pm, but had to cut down school hours into half, as the educational facility was converted into a temporary shelter for some displaced families who were victims of a recent fire incident in the area.
The month of March is observed as Fire Prevention month in the Philippines. Prevention and safety tips are widely disseminated for public awareness by different concerned government and private sectors through the media. However, each year, some hundreds of fire incidents are reported even before the hottest month sets in.
Unattended lighted candles, octopus electrical outlets, and unplugged or overheated electrical appliances are among the many causes of sudden blazes – dreaded, but sad to say, an anticipated occurrence.
And on the mid-morning of the 7th of March this year, the family victims in Brgy San Juan Molo became the helpless added fraction to the rising fire incident statistics.
As soon as Callbox learned of the incident, quick action was taken to drive donations to extend assistance to the fire victims. Benevolence reigned, as Callbox staff gave used clothing, canned goods and cash to buy groceries like instant noodles, rice, milk and toiletries for the affected families. A packed meal of fried chicken, bihon noodles and steamed rice was likewise prepared by the Callbox kitchen staff to be served to the fire victims.
Related: Callbox Pays it Forward
The Callbox team drove to Brgy San Juan Molo at 10:30 am on March 11, 2016, in two SUVs loaded with packed lunches, and bags of clothing and groceries.
The San Juan barangay officials assisted in unloading the packages and led the Callboxers to the relocation area, where they were met by smiling faces of mostly women, mothers who had their half-naked little children tagging along or breastfeeding their babies even as they looked upon the arrival of the Callbox team.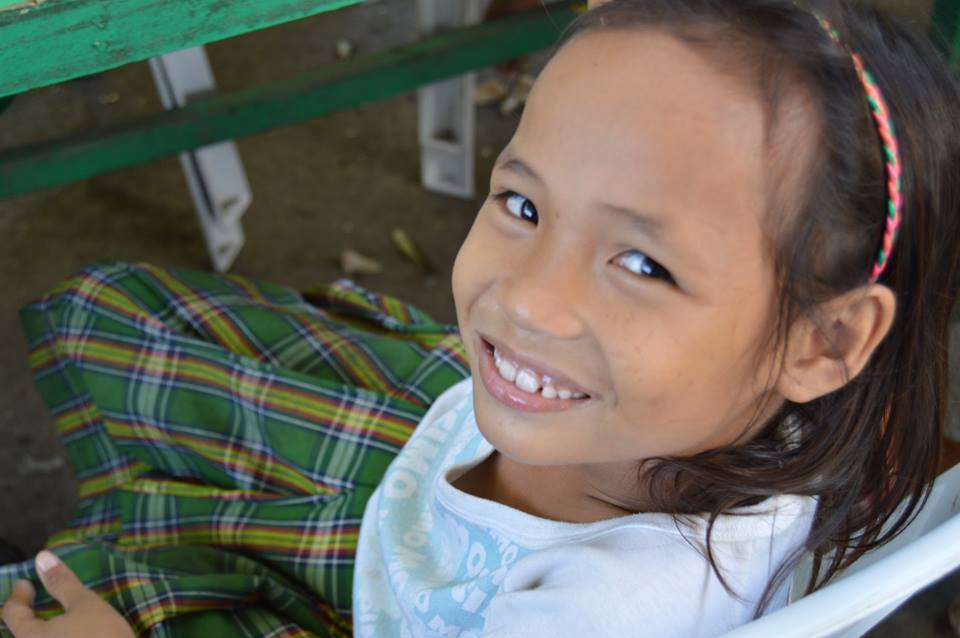 Related: The Family Element: The Most Important Factor for Callbox's Success
The place was packed with people who used to be just neighbors, but the tragic fire now contain them as roommates – sharing a classroom floor to sleep in and a bathroom to cleanse themselves or wash dirtied clothes – enduring inconvenience while patiently waiting for better options to come soon.
As lunch was served, the team took the time to chat with Brgy Captain Juanito who confirmed that a faulty electrical wiring caused the sudden fire, resulting to 270 individuals left homeless, of which 13 were wounded, and leaving 10 houses totally damaged. He said that they are grateful to organizations such as Callbox who extend help to their people.
Flor, a mother seated on an armchair in one of the classrooms, while cuddling her 2-year old daughter, grasped the arm of one of the Callboxers and with teary-eyes said that her family is thankful to people who selflessly share time and kindness to them; providing them even just one meal for a day, eases the burden of the distressful reality they could hardly cope with
– a lost home, shattered self-identity, and ashen memories.
After lunch, "Thank you Callbox" echoed in the four corners of the school as heads of each family lined up to receive a package of clothing and groceries.
For Callbox, more than helping the calamity-stricken victims tide over hunger for a day, the feeding and relief operation meant to help them feel that they, too, are recognized as part of the community and are important.
It's a continued commitment to fulfill a moral obligation to share and a spiritual aspiration to care.
Check out more OUTSIDE THE BOX photos:
CHECK us out on YOUTUBE!